B45 Residential Apartments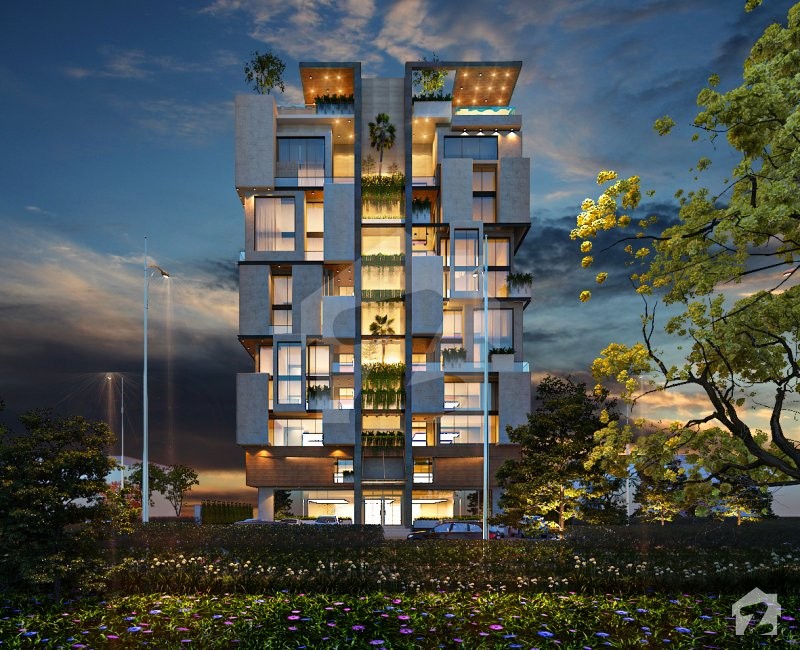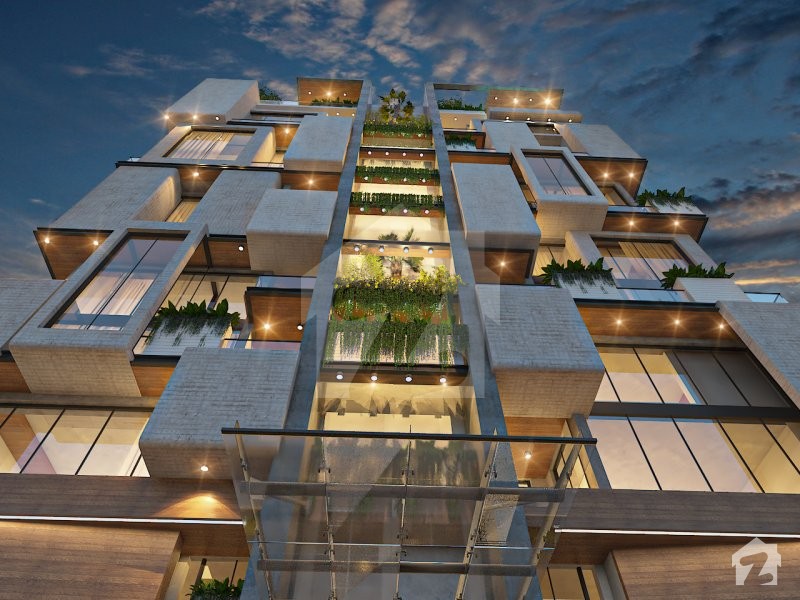 B45 — Eye-catching Vertical Development at the Heart of Gulberg, Lahore
Dotted with ultramodern mid-rise and high-rise developments, the skyline of Gulberg is now more impressive than ever before. Envisioned to take its urban charm to new heights, another architectural masterpiece is in the works. It's called B45 — one of the most striking vertical developments Lahore has ever witnessed.
It's a residential complex based on luxury apartments, offering high-end arrangements centred around world-class comforts and conveniences. The design of the vertical complex features intricate geometric shapes that instantly grab the attention of anyone who catches a glimpse of it. The unique concept of the project also highlights the trend of sustainable development in an intriguing way.
With all these noteworthy features and a park-facing location, B45 is envisioned to offer an elevated experience that will please everyone's heart.
Luxury Apartments at Gulberg's B45 Are Designed to Exceed Expectations
The eye-arresting elevation of B45 is effortlessly complemented by its tastefully designed interior. Spanning an area of over 4 kanals, the project is based on a G+11-storey tower with two basement levels. It's a purpose-built residential complex comprising high-end 2- and 3-bedroom luxury apartments as well as ultra-spacious penthouses, enjoying easy access to the rooftop swimming pool, suana and gym along with a serene café/bar.
The beautiful façade of the building is punctuated by floor-to-ceiling windows, offering sun-filled living spaces with picturesque views of the cityscape. Every residence in Gulberg's B45 has been planned with a modern layout and high-quality finishes. On top of that, the doorstep availability of top-notch facilities and amenities makes the entire experience even more delightful.
One of Lahore's Most Sought-after Locations for Investment
B45 is a state-of-the-art project occupying a prime spot in the neighbourhood of Gulberg. Located right in front of a spacious and lush green community park, it is just a short stroll away from the infamous MM Alam Road, enjoying seamless connectivity to many different parts of the city. Some of the key location highlights of the project include:
Enjoys a Peaceful Park-facing Location

A minute drive to Main Boulevard Gulberg, Gaddafi Stadium & Liberty Market

2-minute drive to Jail Road and Mall Road

5-minute drive to Fortress Stadium & Pearl Continental Hotel


Outstanding Facilities & Amenities Promising a High-end Lifestyle
The meticulous planning of B45 is all about catering to the needs and desires of modern residents. The project has been equipped with a myriad of modern-day features, promising a highly sophisticated lifestyle. Here we have listed down the most impressive facilities and amenities of the vertical complex. Take a look!
Park-facing location

2 Basement Levels

Penthouses with access to an indoor pool

High-speed elevators

Modern lobby/waiting area

High-end fitness centre

Business Lounge

In-house theatre

Cigar lounge

Co-working space

In-house laundry service

In-houses prayer area

Rooftop swimming pool/sauna & gym

Retail outlets on the ground floor

Rooftop BBQ & recreational facilities


Learn More About the Investment Prospects of Lahore's B45
B45 is an extraordinary real estate venture by Prime Builders & Developers — an emerging name in the real estate and construction industry.

The project is officially marketed and sold by Pakistan's largest and most trusted property website — Zameen.com — which makes it a highly credible investment opportunity.

The architectural masterpiece of B45 is being developed in a prime spot, facing a lush green community park.

It is all set to rise from the heart of Gulberg Lahore, just a short stroll away from Lahore's highly popular MM Alam Road.

The rewarding location of the project not only ensures hassle-free commuting but also promises high profitability in the near future.

B45 is an investment opportunity available in easy monthly instalments. It's your chance to own a luxurious apartment in Gulberg — a neighbourhood in Lahore with skyrocketing real estate value.
Features
Business and Communication
‌
3D Walkthrough
Zameen.com
Operating in the real estate market for more than 14 years, Zameen.com is a name that enjoys the trust of property buyers and investors, based in Pakistan and other regions of the globe especially the UK, USA, Canada, and the Gulf countries. The company has sold over 15,500 high-end and affordable real estate options since 2017, catering to various factions of the market. Zameen.com applies rigorous procedures to ensure that you enjoy peace of mind while purchasing trendy realty units. With over 5.5 million monthly visitors on their website, and equipped with offices and service centers all over the country, Zameen.com delivers an unmatchable experience to individuals who are investing their hard-earned money in premium residential and commercial offerings. Hence enjoying exceptional brand equity in the real estate market.