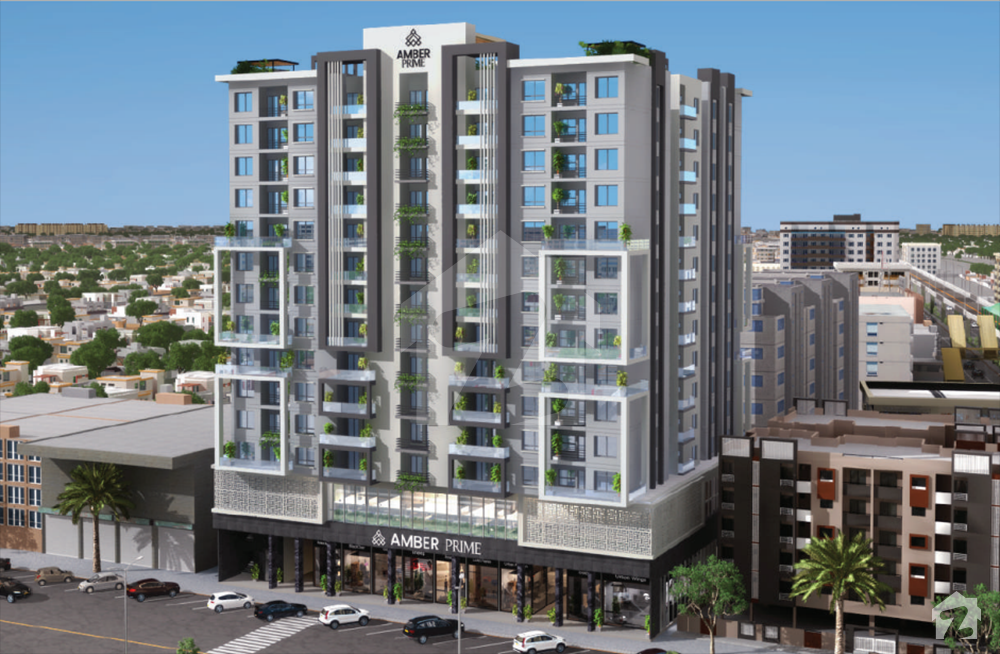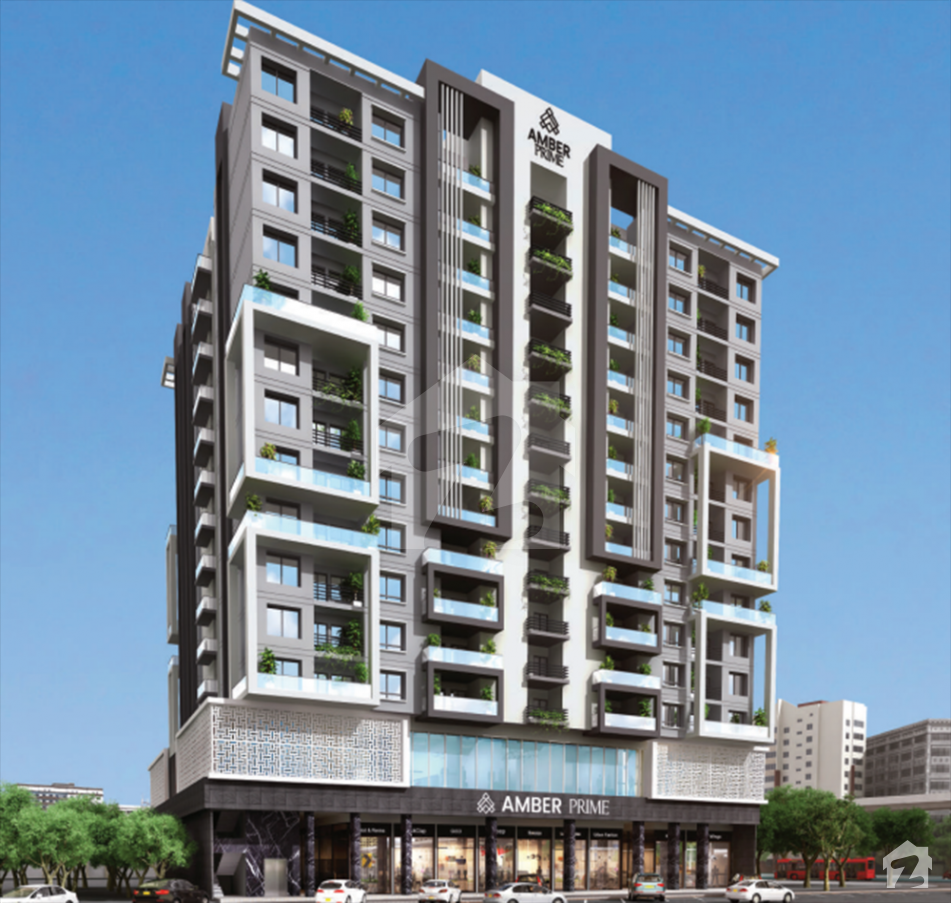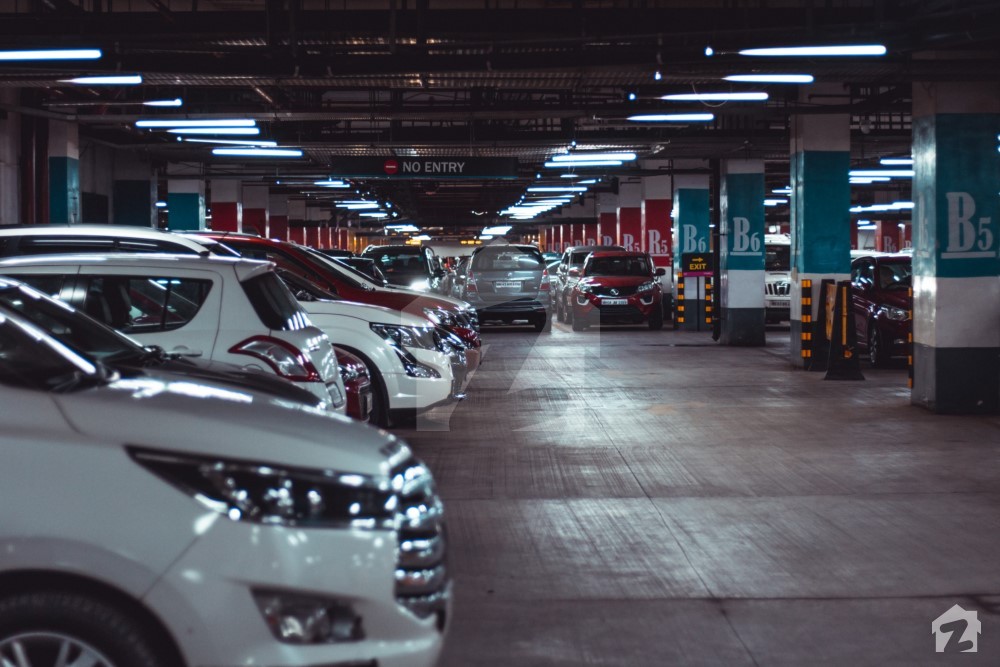 Amber Prime - Where Dreams Are Realized
Welcome to Amber Prime, a prestigious vertical mixed-use real estate project nestled in the heart of Karachi's coveted Firdous Cooperative Housing Society, located in the vibrant Survey Sheet No. K-28, Nazimabad. This exceptional development sets new benchmarks in luxurious urban living, seamlessly blending residential, commercial, and recreational spaces into a harmonious tapestry of sophistication and convenience. From its striking architectural design to its prime location, Amber Prime beckons discerning individuals seeking an elevated lifestyle.
At Amber Prime, you can Immerse yourself in a world where opulence meets functionality, and experience the epitome of contemporary living in this thriving metropolis. With its unrivaled amenities, meticulously crafted interiors, and unparalleled attention to detail, Amber Prime offers a captivating haven that fulfills all your desires. Discover a place where dreams are realized and aspirations flourish; welcome to Amber Prime, where excellence becomes your everyday reality.
What's on Offer?
Amber Prime stands tall as a remarkable architectural marvel, boasting two basements, a ground floor, and an impressive 14 storeys that redefine urban living in Karachi. Spanning an expansive 1974 square yards, this prestigious project offers a range of exquisitely designed 2- and 3-bedroom apartments, ensuring ample space and utmost comfort for residents. Every aspect of this vertical tower has been meticulously planned to create a harmonious blend of elegance, functionality, and convenience.
Dedicated to providing a comprehensive living experience, Amber Prime's ground, first, and second floors are home to a vibrant array of commercial spaces. Featuring a variety of shops, residents and visitors alike can indulge in a diverse range of retail and dining experiences, all conveniently situated within the building. From the third floor onwards, the tower embraces the concept of luxurious residential living, with a stunning collection of apartments that offer breathtaking views, unparalleled comfort, and an abundance of natural light.
2 Bedrooms and Lounge

2 Bedrooms with Drawing and Dining Room

3 Bedrooms with Drawing and Dining Room


An Envious Location
Amber Prime enjoys a prime location in Karachi, strategically positioned in the esteemed Firdous Cooperative Housing Society. Situated at Rizvia Chowrangi on Altaf Ali Barelvi Road, this exceptional project offers proximity to prominent areas and landmarks, ensuring convenience and accessibility for its residents.
The project is located just a stone's throw away from major commercial hubs and thus allows residents to effortlessly connect with the pulse of Karachi's bustling city life. The project's close proximity to renowned commercially important areas, including Urdu Bazar, Saddar, Sindh Industrial Trading Estate, and Hydri Super Market, makes it an ideal choice for those seeking a convenient lifestyle experience:
Located on Main Rizvia Chowrangi

Opposite Green Line Metro Station

Surrounding by Karachi's bustling commercial and corporate hubs

Nestled amidst city's famous schools, healthcare and recreational facilities


Facilities & Amenities
At Amber Prime, residents are treated to a plethora of top-notch facilities and amenities that elevate their lifestyle to new heights of fulfillment. The project leaves no stone unturned in providing a comprehensive living experience. These exceptional facilities and amenities cater to every aspect of residents' lives, making their lifestyle at Amber Prime truly fulfilling and extraordinary:
Mosque

Kids Play Area

Reception Lobby

Security System

24/7 CCTV Monitoring

2 levels Car Parking

Speed Lifts

Gymnasium

Stand by Generators

Roof Top Sitting Area


An Approved, Secure & Rewarding Investment
One of the many factors that sets Amber Prime apart is its approval by the esteemed Sindh Building Control Authority (SBCA). This stamp of authority ensures that the project adheres to the highest safety standards, making it a secure and reliable investment for prospective buyers. Rest assured, as an investor in Amber Prime, you can enjoy the peace of mind that comes with knowing your investment aligns with the stringent regulations and guidelines set forth by the governing body. This approval not only validates the project's integrity but also amplifies its appeal, making it an enticing and rewarding choice for those seeking a solid real estate investment.
Features
Business and Communication
‌
Zameen.com
Operating in the real estate market for more than 14 years, Zameen.com is a name that enjoys the trust of property buyers and investors, based in Pakistan and other regions of the globe especially the UK, USA, Canada, and the Gulf countries. The company has sold over 15,500 high-end and affordable real estate options since 2017, catering to various factions of the market. Zameen.com applies rigorous procedures to ensure that you enjoy peace of mind while purchasing trendy realty units. With over 5.5 million monthly visitors on their website, and equipped with offices and service centers all over the country, Zameen.com delivers an unmatchable experience to individuals who are investing their hard-earned money in premium residential and commercial offerings. Hence enjoying exceptional brand equity in the real estate market.