بحریہ آرچرڈ فیز 1 ۔ ایسٹزن بحریہ آرچرڈ فیز 1 بحریہ آرچرڈ لاہور میں 3 کمروں کا 5 مرلہ مکان 69.9 لاکھ میں برائے فروخت۔
بحریہ آرچرڈ فیز 1 ۔ ایسٹزن، بحریہ آرچرڈ فیز 1، بحریہ آرچرڈ، لاہور، پنجاب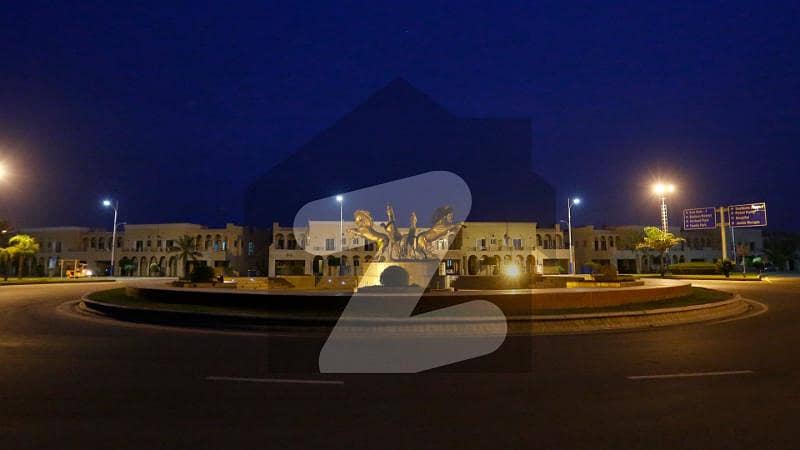 مجموعی جائزہ
تفصیلات
قسم

مکان

قیمت

PKR69.9 لاکھ

مقام

بحریہ آرچرڈ، لاہور، پنجاب

باتھ

3

رقبہ

5 مرلہ

مقصد

برائے فروخت

بیڈ

3

شامل کی

2 ہفتے پہلے
تفصیل
Universal Property Network (UPN) provides you best services in real estate sector.

Eastern Villas Is A Magnificent Development By Q-links Developers. It S A Houses Project Featuring Luxurious Villas For Sale In Lahore. Launched A Year Ago, These Incredible Living Spaces Are Among The Top Hot Property Deals In The City. The Launching Prices Of These Villas Are Kept Reasonable Moreover, Eastern Villas Development Is Started.

It Is Undoubtedly, The Most Awaited Update Of The Year. Congratulations To All The Villas Holders Of This Project Who Has Been Waiting For The Construction Work To Start. But Despite This Significant Development, Eastern Villas Bahria Orchard Lahore Prices Are Still Affordable. Further Details Of This Project Are

About Eastern Villas.

These Are The Perfectly Planned Modern Houses For Sale In Lahore. Eastern Villas Are 5 Marla Double-storey Houses In Bahria Orchard Phase 1. Featuring 3 Bedrooms Accommodation, These Impressive Villas Are Ideal In All Terms. Following Are The Floor Plan Details Of These Villas

3 Bedrooms

2 Bathrooms

2 Terraces

Kitchen

Lounge

Dinning

Drawing

Everything In These Villas Is Designed Appealingly, Making It A Complete Residential Package For The Residents Of Lahore. Unodubtedly, These 5 Marla Double-storey Houses Provide You With A Chance To Own Your House Easily And Happily.

Eastern Villas Lahore Location.

This Project Has A Prime Location In The Heart Of Lahore. Eastern Villas Are Located Perfectly In The Bahria Orchard Phase 1. The Location Of These Villas In Eastern Extension Block. This Beautiful Block Is Located Ideally Adjacent To Eastern Block, Offering The Best Lifestyle Facilities. Eastern Extension Block Is Developed Impressively, Have Easy Access And Beneficial Surroundings.

Moreover, This Society, Bahria Orchard Phase 1, Enjoys A Prime Location On Main Raiwind Road. It Is Easily Accessible From Thokar Niaz Baig Interchange On 6 7 Km Drive. The Housing Societies In Its Proximity Are Al-kabir Town Lahore, Kings Town Lahore, Lake City Lahore And Maryam Town Lahore. You Can Also Reach This Place From Sundar Road And Multan Road Lahore.
eastern Villas Development Details

The Development Work Of These Beautiful Houses Is Finally Begun. The Official Development Work Of This Project Is Started On 6th December. The Work Of Land Demarcation Is Complete. Moreover, The Work On The Layout Plan Is Started. It Is Big News For All The Investors And Buyers Of Eastern Villas 5 Marla Houses Who Have Been Waiting For The Official Confirmation And Construction Update. We Will Surely Update You About The Progressing Development Of These Dream Living Spaces.

Development Details Of Eastern Block And Eastern Extension Block
eastern Extension Is Located Adjacent To Eastern Block Bahria Orchard Phase 1. Both These Blocks Are Perfectly Developed. Even More Than 1000 Families Are Already Living In Eastern Block. Also, It Is The Only Block In Phase 1 With 5 Marla Plots And Houses For Sale. All The Living Amenities, From Necessary Facilities To The Luxurious One, Are Available. The Infrastructural Development Of The Eastern Extension Block Is Also Complete, And The Construction Of Many Houses Can Be Seen On The Site.

Universal Property Network (UPN) Provides Professional Consultancy to Real estate Investors.

Other Opportunities In Eastern Extension Block

This Block Is One Of The Best Options To Invest In Bahria Orchard Phase 1. Eastern Extension Block Offers You The Ready To Construct 5 Marla And 8 Marla Residential Plots. Moreover, It Offers You Eastern Executive Villas. These Are Also 5 Marla Double-storey Houses Which You Can Buy With 3 Bedrooms And 4 Bedrooms Accommodation.

Currently, Eastern Villas And Eastern Executive Villas Both Are Available With Ongoing Convenient Payment Plans. These Are Around Houses In Bahria Orchard Phase 1.

The Launching Prices And The Payment Plans For These Villas Are

Eastern Villas Payment Plan

Home Total Price On Booking On Balloting 36 Monthly Installments On Possession
3 Bed 5 Marla 6,990,000 1,190,000 1,190,000


Note The Latest Prices Of These 5 Marla Villas May Differ From The Launching Prices. Eastern Villas Development Is Started. So, The Availability Is Possible On Some Premium Amount.

About Developers

Eastern Villas And Eastern Executive Villas Both Are Projects By Q-links Developers. In The Past Few Years, This Firm Has Emerged As One Of Pakistan S Top Private Construction And Development Companies. They Had Already Delivered Jasmine Mall In Bahria Town Lahore. Moreover, These Developers Are Behind The Popular Jasmine Grand Mall, Tauheed Heights, The Gold Souk And Palace Mall. The Houses Projects By Q-links Developers Are

Jasmine Villas

Orchard Homes

Safari Homes

Eastern Villas

Eastern Executive Villas

Overseas Villas

Jasmine Avenue Homes

Overseas Prosperity Homes

These Are The Best Projects Featuring Modern-day Amenities And Attractions. Q-links Villas Projects Hold Importance For

Ideal Location And Easy Access
reasonable Prices And A Convenient Payment Plan
impressive Layout Plans And State Of The Art Development
latest Features And Facilities

Easy Installments Option

Amenities Available At Bahria Orchard Phase 1
this Society Was Designed And Developed By Bahria Town Pvt. Ltd. , Which Needs No Introduction. These Developers Have Set The Example For Others By Perfectly Defining The Meaning Of Modern And Facilitated Living. Following Are Some Heart-winning Facilities At Eastern Villas

24 7 Security And Surveillance
villas Are Located In Gated Community And Secured By Boundary Wall
underground Electrification As Well As Water Pipelines
ideal Location And Easy Access From Multiple Routes Of Lahore
affordable Prices And Payment Plan
wide Roads And Green Belts
water-saving System And Good Sewerage System
nearby Markets And Shops
hospital And School Facilities
mini Zoo And Parks
golf Club And Other Sports Facilities
commercial Sectors As Well As Nearby Entertainment Amenities
moreover, Eastern Villas Development Update Is Something No One Can Ignore. This Project Will Be Soon A Ready To Live Place In Lahore. So, Do Invest In Bahria Orchard Phase 1 Eastern Extension Block To Get The Best Deal Of Houses And Plots. The Plots In Bahria Orchard Phase 1 Provides You The Ideal Investment And Residential Opportunities As Well. Contact Us To Have Safe And Profitable Investment In Lahore.

Universal Property Network (UPN) is the best Real Estate Agency in Pakistan Providing Best services to clients in all over the world.
سہولیات
فرش

بجلی کا بیک اپ

فضلات کا رفع

دیگر خصوصیات

برانڈ بینڈ انٹرنیٹ تک رسائی

سیٹلائیٹ یا کیبل ٹی وی

نزدیکی علاقے اور دوسری خصوصیات

قریبی سکول

قریبی ہسپتال

قریبی شاپنگ مالز

قریبی ریسٹورنٹ

قریبی پبلک ٹرانسپورٹ سروس

دیگر قریبی جگہیں

دیکھ بھال کا عملہ

حفاظتی عملہ

دیگر سہولیات
مقام اور سفر
نقشہ برائے سوسائٹی بحریہ آرچرڈ فیز 1 ۔ ایسٹزن دستیاب نہیں ہے۔
گوگل نقشہ جات پر مقامات دیکھئے
ہوم فنانس کیلکولیٹر
اس مکان پر ماہانہ قرض کا اندازہ لگائیے۔
روایتی
اسلامک
انتباہ : ربا کی اصل شرح زمین ڈاٹ کام پر دکھائی گئی شرح سے مختلف ہوسکتی ہیں ۔ بینک کی پالیسی کے مطابق موجودہ شرح اطلاق کے وقت لاگو ہوگی۔
بینک فنانس کی رقم
PKR
48.93 لاکھ
رجحانات - بحریہ آرچرڈ میں سب سے زیادہ تلاش کردہ مقامات