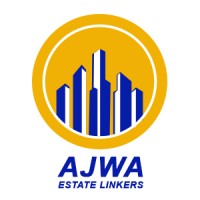 Agency Staff
Ajwa Properties (CEO)
About Ajwa Estate Linkers
Our mission is to provide investors with superior returns through an investment in real estate business. Real estate investing can be very profitable, but at the same time it can also be very risky. To overcome such risks and make your life easy, please contact us with your needs. We deal in all kinds of commercial and residential properties in Faisalabad.
From the very beginning, we of Ajwa Estate Linkers has toiled long and hard to put forth first rate deals on the table for our esteemed clientele. Our chief focus has been the provision of properties which yield above average returns and can be quickly got rid of for a heavy premium. Alhamdulillah gives me great pleasure to say that our experts have benefited thousands of clients who had come to us seeking solutions to their real estate needs. The number of satisfied clients keeps on rising with each day. Our firm emphasis on establishing long term business relationships based on trust and crystal clear mode of working has guaranteed that our clients always leave highly pleased with our services.
Get in touch today!
Send a message and get in touch today!