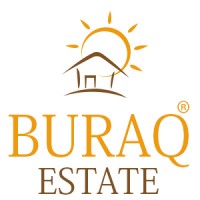 Agency Staff
Rao Fahid (CEO)
About Buraq Estate
Buraq Estate is one of the most dependable real estate agencies of Gujranwala. Established in 2015, the company has been conducting crystal clear property transactions in the market. Under the sound leadership of CEO Mr Muhammad Fahad Khan, the company has gained prominence among the property seekers of the city and has solidified its reputation among its existing clients.The property brokerage deals in the residential and commercial offerings of Gujranwalas prestigious localities, namely DC Colony and DHA Gujranwala. The company comprises two of the most experienced real estate professionals of the city who are always willing to go the extra mile to deliver the desired properties to their clients. For the best services in town, visit Buraq Estate today.
As a proud CEO of my agency Buraq Estate, I firmly believe that in order to be a successful name in real estate world, it is necessary to employ the latest working methodology, unmatched innovation and a set of integrated services. The vast experience of our veteran team allows us to lay a foundation for a delicate bond between client and agent which forms the basis of any real estate deal. We are determined to be our client's first choice. Our team believes only in provision of fair, honest and quick property transactions. All of our agents are well trained to get the dealings done in the most efficient way by putting client first before everything else.
Get in touch today!
Send a message and get in touch today!
Recent Properties By Buraq Estate