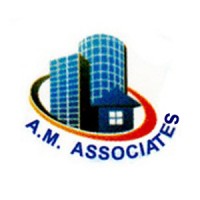 Agency Staff
ALI RAZA (CEO)
Tamoor
ALI RAZA
About A.M. Associates
Buying and selling real estate signifies a time of change. Whether making an investment for capital gains or for personal or business use, the process can be challenging for any consumer. This is where our Estate Agency can make a difference and provide you the most beneficial and profitable deal. Please contact us with your real estate requirements and let us take care of everything else.
All staff members of AM Associates occupies excellent experience about property rates in Islamabad especially all CDA Sectors, DHA and Bahria Town; and they keep themselves up-to-date about price fluctuations in real estate market.
Get in touch today!
Send a message and get in touch today!