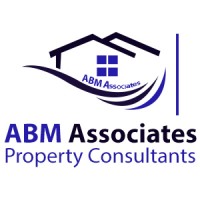 Agency Staff
Malik Farooq (CEO)
About ABM Associates
Buying and selling real estate signifies a time of change. Whether making an investment for capital gains or for personal or business use, the process can be challenging for any consumer. This is where our Estate Agency can make a difference and provide you the most beneficial and profitable deal. Please contact us with your real estate requirements and let us take care of everything else.
Alhamdulillah it's been 25 long years since we took up the aim of providing trust worthy and the best possible real estate services in the CDA area. At our estate we always conduct real estate market analysis for determining the most appropriate property as per the client's requirement. At our estate we provide our clients with an expert advice and endorse for a buying the most suitable property which can fulfill their commercial and residential needs.
Get in touch today!
Send a message and get in touch today!
Recent Properties By ABM Associates