Al Rayyan Real Estate & Builders
Agency Staff
Malik Faysal Rehan (CEO)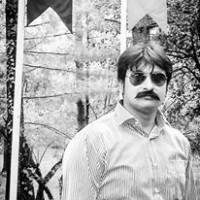 KHALID SALEEMI
About Al Rayyan Real Estate & Builders
AlRayyan Real Estate Builders continues its tradition of exceptional service and valuation of the finest, most beautiful and unique properties in the Capital Territory of Islamabad. The estates represented by our AlRayyan Real Estate, are not a particular object, but rather, they speak for our hardwork, diligence, commitment, professionalism predominantly the special character of the property. Our estate consultants equip our esteemed clients with all price ranges, offering unparalleled service and a practiced eye for recognizing the unique value of a property.
Al-Rayyan Real Estate & Builders offers complete range of Real Estate services. We specialize in Residential, Commercial, and Rural Property sales as well as Property Management services. Above all our aim is to deal with real people - that's why we put absolute focus on creating a relationship of trust & respect with all our esteemed clients. We strongly believe that this doctrine is great for achieving intimate satisfaction, high morale & continued success.
Get in touch today!
Send a message and get in touch today!
Recent Properties By Al Rayyan Real Estate & Builders