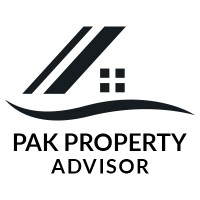 Agency Staff
Abid Khan (CEO)
About Pak Property Advisor
Buying and selling real estate signifies a time of change. Whether making an investment for capital gains or for personal or business use, the process can be challenging for any consumer. For people who have never set foot in dealings, investments and buying or selling property and are unsure of what to expect in the market it can be a daunting task , sometimes even the more experienced people fail to make their investment count because they are unaware of the shifting landscape and modern requirements. rnThis is where our Estate Agency can make a difference and provide you the most beneficial and profitable deal. Trust, honesty and transparency are pillars of our dealings with the clients and are well versed in all kind of real estate needs. Please contact us with your real estate requirements and let us take care of everything else.
Pak Property Adviser thinks it's all members for their commitment to the agency. Dynamic and experienced people are taking us above skies. These people direct the company in keeping with the vision outlined for the company by the people, indirectly, we pursue your taste for property selling and purchasing. Make these transactions simpler, easier yet effective with our working policies.
Get in touch today!
Send a message and get in touch today!