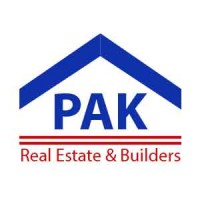 Pak Real Estate & Builders
Agency Staff

Ch. Irshad Sab; Imran sab (CEO)
About Pak Real Estate & Builders
Buying and selling real estate signifies a time of change. Whether making an investment for capital gains or for personal or business use, the process can be challenging for any consumer. This is where our Estate Agency can make a difference and provide you the most beneficial and profitable deal. Please contact us with your real estate requirements and let us take care of everything else.
Ch. Irshad Sab; Imran sab
CEO
At Pak Real Estate & Builders our professionals steadily strive to deliver personalized services to cater to the diverse requirements of clients for their absolute gratification. With the fast changing real estate environment, our property professionals create new solutions ways to deliver more than our clients want. Our management is pleased to provide comprehended properties and unique investment services that our esteemed clients require while selecting a particular property of their own choice.
Get in touch today!
Send a message and get in touch today!
Recent Properties By Pak Real Estate & Builders