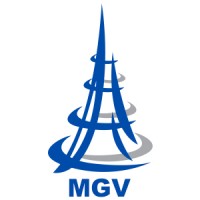 The Modern Global Village Pvt Ltd
Agency Staff
Anwaar Khan (CEO)
Global Village Family
About The Modern Global Village Pvt Ltd
We only deal in fair property, depending upon buyer requirements. Commercial plots, residential plots, houses and offices are available for sale, purchase and rent in Rawalpindi & Islamabad.
As a registered real estate company, we are responsible for driving your investments forward to the benefit of all our clients and providing our clients with a return on their investment. This will only be accomplished by our continued focus on quality, reliability and secured client services. While our constant desire to improve will change some of the things we do as a company, we will always continue to exercise ethics in business practices, maintain a respect for the individual and offer our services in ways that earn us the trust of those whom we care. A lot of hard work remains ahead. The efforts of our team continue to focus on expanding our services outside of the country and we are pleased with the acceptance we are receiving. We have a number of promising new ideas in our plans and their drawings are closer. Our people have never shied away from hard work or difficult tasks. We continue to believe that our services and the best opportunities add to our clients' trust remain the fundamental elements of our continued success. Muhammad Anwar Khan Chief Executive Officer and Director The Modern Global Village Pvt Limited
Get in touch today!
Send a message and get in touch today!
Recent Properties By The Modern Global Village Pvt Ltd