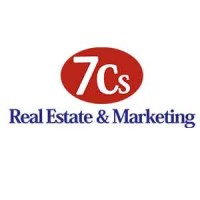 7Cs Real Estate & Marketing
Agency Staff
Syed Rameez Hussain (CEO)
syed Akif hassan
About 7Cs Real Estate & Marketing
We are always ready to serve for our respectable clients. We work as a team with the coordination of our clients, we make best deals in the favor of our client on their demanding location. We just not only make deals of properties, we also make believe relation with our clients, so our new clients and international clients can easily make trust on us.
7Cs Real Estate & Marketing has complete knowledge of the real estate sector in Karachi. We are completely enabled to provide detailed and genuine investment opportunities to all the respected clients. Our property professionals are well competent and completely reactive of the significance of making safe and secure investment. We are offering our clients as quality service with proficiency. We believe that this element is very dynamic in the growth of our real estate agency in Karachi. Our real estate agency has built up a splendid repute for delivering up to the mark property services and solutions.
Get in touch today!
Send a message and get in touch today!