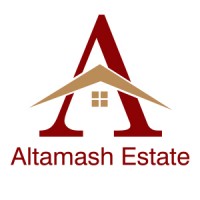 Altamash Estate & Construction
Agency Staff
Syed Altamash Ahmed (CEO)
Osama Ahmed
About Altamash Estate & Construction
You can benefit from the assistance of a trustworthy and knowledgeable resource. Our sales and rental associates are equipped with the training and expertise to guide you through the process of buying, selling or renting both commercial and residential properties in Karachi.
For the last 2 decades we at Altamash Estate & Construction has successfully weathered all types of real estate storms on behalf of our clients and that has only made our will to be the leading provider of fruitful property services in the city. Our enthusiastic team will be more than eager to listen to your property goals and will take great pleasure in fulfilling them should you decide to avail our trusted services.
Get in touch today!
Send a message and get in touch today!
Recent Properties By Altamash Estate & Construction