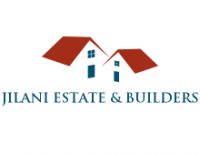 Agency Staff
Zahid Khan (CEO)
About Jilani Estate & Builders
You can benefit from the assistance of a trustworthy and knowledgeable resource. Our sales and rental associates are equipped with the training and expertise to guide you through the process of buying, selling or renting both commercial and residential properties in Karachi.
Welcome to Jilani Estate & Builders, a name of trust !!!. We believe property means a basic need of mankind, a home for family, an earning source of investor and a back bone of country development; Jilani Estate & Builders is here to serve you to build a home to invest and get profit. Our aim is to provide you services in rent, sale, purchase and construction with the best quality work and comprehensive process. Best Regards Zahid Khan
Get in touch today!
Send a message and get in touch today!