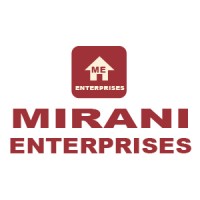 Agency Staff
Syed Adnan Haider (CEO)
Tehseen Nara
About Mirani Enterprises
It is our commitment and desire to establish trust and a long lasting relationship with our clients. This commitment has served us well throughout the years. We take pride in knowing that our clients keep returning to us for real estate advice. If you wish to rent, buy or sell properties in Karachi then please contact us and we will provide you the best deals in town.
Mirani Enterprises act solely in the interest of our valued clients without conflicts of interest. We focus on maximizing the value and minimizing cost for our esteemed clients. Thanks to my team who provide innovative real estate solutions, thorough planning, revolutionary vision, competence, precision and experience. A heartiest gratitude to all my clients, friends and family members for being with me all the times. May Allah bless you all!
Get in touch today!
Send a message and get in touch today!