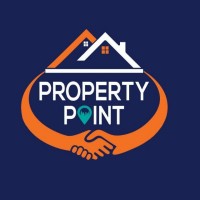 Agency Staff
Umer Memon (CEO)
About Property Point
Buying and selling real estate signifies a time of change. Whether making an investment for capital gains or for personal or business use, the process can be challenging for any consumer. For people who have never set foot in dealings, investments and buying or selling property and are unsure of what to expect in the market it can be a daunting task , sometimes even the more experienced people fail to make their investment count because they are unaware of the shifting landscape and modern requirements. This is where our Estate Agency can make a difference and provide you the most beneficial and profitable deal. Trust, honesty and transparency are pillars of our dealings with the clients and are well versed in all kind of real estate needs. Please contact us with your real estate requirements and let us take care of everything else.
Word from the Chief Executive Officer: Mr. Umer Bakali Mr. Umer Bakali, A certified real estate member from the Panjwani Institute Of business studies and technology, which got issued on 20th June in year 2019. He is also a certified Repa Member. He has been working since 1979 till date. The name needs no introduction so far as the experience speaks. As land chief will commonly help site new areas, arrange rent or property deals exchanges, and guarantee that fundamental property upkeep frameworks and understandings are executed and maintained up to the mark. As The chief executive officer of the estate agency I thereby assure my clients safe and secure dealing, on time approaches and back to back feedback from the collaborated businesses and builders in touch. Home and secure shelter tends to be the need of everyone, Being the Chief executive officer of property point group of companies I feel the responsibility of assuring safety housing within the economical range to our clients with our utmost expertise in the field of estate agency and business of property and sales.
Get in touch today!
Send a message and get in touch today!