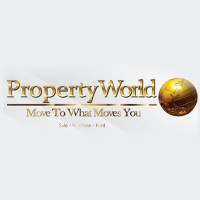 Agency Staff

Property World (CEO)
About Property World
. Getting hold of trustworthy and truly professional real estate experts who can meet your property expectations can be a difficult task in the real estate sector of Karachi city. Thankfully, your search is about to end. Experts at Property World are eager to meet your every demand with great enthusiasm and passion. We claim that at Property World your property vision will get proper nourishment. By conducting thorough market and local economic analysis, we aim towards bringing you the best possible deal tightly based on your budget and expectations. It matters not if its a corner plot you seek, looking to sell your property on urgent basis or trying to come across a commercial location that best suits your business needs, all while keeping close to the basic and necessary facilities needed to function in life, we possess a large catalogue of properties for you to choose from. We deal in all kinds of sale, purchase, and rent of both commercial and residential properties. Visit our office and know for sure what we are all about or contact us for more details.
Alhamdulillah it has been many years since we first stepped forward in dynamic property sector of the metropolitan to aid the real estate ambitions of Karachi's people and we can proudly claim that under the strict umbrella of our work ethos coupled with the experienced guidance of our team, we at Property World have managed to successfully provide far reaching deals to all our clientele who came seeking professional help to resolve their property problems. We are poised to mirror your demands and property ambitions in a perfect fashion, should you decide to trust them with us.
Get in touch today!
Send a message and get in touch today!
Recent Properties By Property World