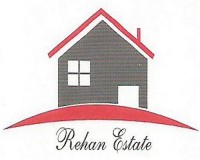 Agency Staff
Sultan Sikandar (CEO)
M.Waseem Siddiqui
About Rehan Estate
You can benefit from the assistance of a trustworthy and knowledgeable resource. Our sales and rental associates are equipped with the training and expertise to guide you through the process of buying, selling or renting both commercial and residential properties in Karachi.
Our real estate company is committed to deliver comprehensive and ingenious property services centered on customer satisfaction by ensuring only fair and transparent deals on behalf our clientele. Our real estate has laid its foundation on goodwill and reputation which we have gained through our highly dedicated, well organized enthusiastic management.
Get in touch today!
Send a message and get in touch today!