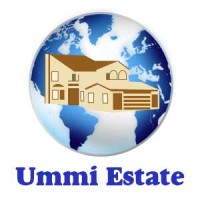 Agency Staff
Amir (CEO)
Amir Khan
About Ummi Estate
Buying and selling real estate signifies a time of change. Whether making an investment for capital gains or for personal or business use, the process can be challenging for any consumer.This is where our Estate Agency can make a difference and provide you the most beneficial and profitable deal. Please contact us with your real estate requirements and let us take care of everything else.
More than 1 and a half decade ago, we of Ummi Estate took it upon ourselves to hand back the ability to make informed decisions back in the palms of people of Karachi. Fast forward 15 years to today and we can proudly say that the relentless effort and the long shifts we put in has resulted in us making great strides in the property sector.\\r\\n \\r\\nThousands of clients have since benefited from our crystal clear and profitable services and the numbers in our business family continue to swell day by day. It could not have been possible without the firm trust our client have developed in our services and the blessings of Allah Al mighty.
Get in touch today!
Send a message and get in touch today!