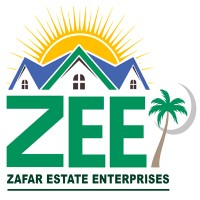 Agency Staff
Zafar Iqbal (CEO)
Zafar Estate Enterprises
Hanzala Memon
Jawad
Rasheed
KAMRAN KHAN
Muhammad Shabbir
Tabish Akbani
About Zafar Estate Enterprises
Buying and selling real estate signifies a time of change. Whether making an investment for capital gains or for personal or business use, the process can be challenging for any consumer. This is where our Estate Agency can make a difference and provide you the most beneficial and profitable deal. Please contact us with your real estate requirements and let us take care of everything else.
Dear Clients, Thank you so much for sharing your valuable time with us. We hope you found us the best among our competitors as our services are outstanding. You are really a TREASURE for us!
Get in touch today!
Send a message and get in touch today!