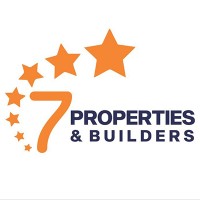 Agency Staff
Rahad Rafique (CEO)
7 Properties
Asad Rafique
M Waseem
Imran Rashid
Haroon
Asim
About 7 Properties & Builders
After our clients have decided that they would like to use the services of a wellestablished real estate agency, choosing one of the best property agency is the next most vital assessment they will have to make. We completely look after your property investment with complete care. Managing a property business is a highly skilled and thoughtprovoking profession. A good real estate agency must have a unique knowledge and expertise of the local real estate sector, a complete understanding of construction, other related works, as well as strong personal skill for communicating between the property owner and service personnel. Our property professionals are dedicated and resourceful individuals who should know their area well, with an extensive list of trustworthy, skilled services to act upon.
Investment choices with regards to property do not always turn out to be the right one due to insufficient research and how know of real estate dealings. Far too often the hard earned money is invested in a shiny option but it yields little profit. It is for the very reason that our company took up the aim of providing transparent deals in Lahore. We ensure that our valued clients are given proper worth for their money and their properties are marketed for good value. The resulting trust formed between the clients and us form the basis of our business family and ensures the continuance of our services.
Get in touch today!
Send a message and get in touch today!
Recent Properties By 7 Properties & Builders