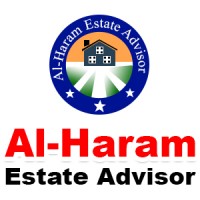 Al Haram Estate & Advisor
Agency Staff
Mian Latif (CEO)
Roman Hassan
Faisal Abbas
Sajjad Ali
About Al Haram Estate & Advisor
Our mission is to provide investors with superior returns through an investment in real estate business. Real estate investing can be very profitable, but at the same time it can also be very risky.To overcome such risks and make your life easy, please contact us with your needs. We deal in all kinds of commercial and residential properties in Lahore.
Al Haram Estate & Advisor is dedicated to support and provide supreme property services and solutions to our well-regarded clients by employing professional property experience and expertise in our daily working routine. Our property agents have a strong grip and update knowledge about the real estate sector in Lahore. We believe that all the clients are of great importance for us.
Get in touch today!
Send a message and get in touch today!