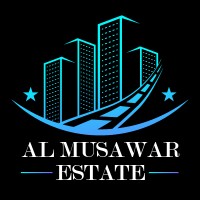 Agency Staff

Shahid Chohan (CEO)
Raja Zahid
Abid Ali
Muhammad Afzaal
Ghulam Yazdani
Qasir
Waqar
Hammad
About Al Musawar Estate
Buying and selling real estate signifies a time of change. Whether making an investment for capital gains or for personal or business use, the process can be challenging for any consumer.This is where our Estate Agency can make a difference and provide you the most beneficial and profitable deal. Please contact us with your real estate requirements and let us take care of everything else.
Al Musawar Estate owes this accomplishment to every one of its individuals for their promise to the agency. Dynamic and experienced individuals are taking us above skies. Our dedicated team has demonstrated its mastery by helping us to be on top among other property sellers. We followed the taste of our clients just as their requests. This name had made the transactions for property selling and buying more effective, simpler and fruitful with its working approaches.
Get in touch today!
Send a message and get in touch today!
Recent Properties By Al Musawar Estate