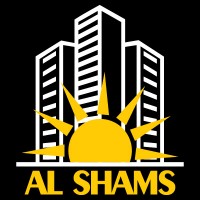 Al Shams Estate & Builders
Agency Staff
Rashid Moj (CEO)
M Amir Mayo
About Al Shams Estate & Builders
After our clients have decided that they would like to use the services of a wellestablished real estate agency, choosing one of the best property agency is the next most vital assessment they will have to make. We completely look after your property investment with complete care. Managing a property business is a highly skilled and thoughtprovoking profession. A good real estate agency must have a unique knowledge and expertise of the local real estate sector, a complete understanding of construction, other related works, as well as strong personal skill for communicating between the property owner and service personnel. Our property professionals are dedicated and resourceful individuals who should know their area well, with an extensive list of trustworthy, skilled services to act upon. Al Shams Estate Builders is a trusted name in Real Estate industry serving in different societies and projects of Lahore. We will make available your desired property within your budget. We are leading in real estate industry and people are choosing us for their property requirements due our values and commitments. We are serving our domestic as well as overseas customers. We first understand the need of our customers and then we suggest all the best options. We are dealing in residential and commercial properties. We advise top projects to our valuable customers for investment purpose So, that they could earn massive return over investment. We are always stand behind our commitments. We have experienced and professional staff to assist you in a right way. We deal in buy, sell, rentals, ad investments in top notch projects and societies in Lahore. We are always stand out to fulfill your all real estate requirements.
We at the platform of Al Shams Estate are trying to reposition the image of the real estate industry in Pakistan. We provide our valued customers next level honest opinions, best practices and customized solutions. Either to buy, sell a plot, home, villa, apartment, commercial property or to construct a house. Our team is composed of highly motivated and dedicated professionals, with years of experience in the business, they have helped hundreds of clients in buying and selling their properties. Our property experts, equipped with a strong sales background, will advise you on how to invest your money wisely, we will guide you on and present all the available projects with the best locations, prices and payment options so that you will end up with the best decision for your homes and/or investment. We would like to sincerely thank our valued clients for your continued support in ensuring that we remain a leading international property company in Pakistan.
Get in touch today!
Send a message and get in touch today!