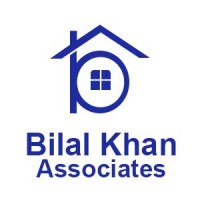 Agency Staff
Danish Ali (CEO)
Shahid Khan
Tariq khan
About Bilal Khan Associates
It is our commitment and desire to establish trust and a long lasting relationship with our clients. This commitment has served us well throughout the years. We take pride in knowing that our clients keep returning to us for real estate advice.
Property veterans at our agency realize that the rapid rise to the top of real estate sector can never be possible without first building fruitful and trust worthy relations with clients. Provision of swift real estate solutions by utilizing the modern methodologies and innovative tools of real estate sector has enabled us to taste unmatched success and gain the valuable trust of our clients who continue to trust us with business endeavors year in year out. It has only become possible due to blessings of Allah Almighty and the positive reviews of our business family.
Get in touch today!
Send a message and get in touch today!