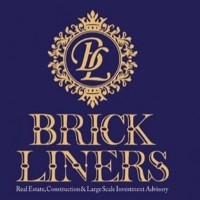 Agency Staff
Nazim (CEO)
Nazim
About Brick Liners
Our mission is to provide investors with superior returns through an investment in real estate business. Real estate investing can be very profitable, but at the same time it can also be very risky.To overcome such risks and make your life easy, please contact us with your needs. We deal in all kinds of commercial and residential properties in Lahore.
At Property Inn, our professional property agents progressively work to deliver tailored services to cater to the varied requirements of clients for their absolute gratification. With the fast changing real estate environment, our property professionals create new methods to deliver more than our clients expect from us. Our administration is pleased to provide handpicked properties and unique investment services that our respected clients entail while selecting the property of their own choice.
Get in touch today!
Send a message and get in touch today!