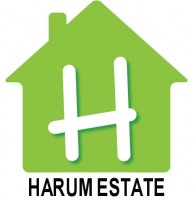 Harum Real Estate & Builders
Agency Staff

Sikander Malik (CEO)
Moeez Malik
Mr. Tayyab Khurahsed
Tayyab Khurshid
Bilal Malik
Kamran Malik
Bilal Arif
Ahsan Ijaz
Shahzaib Ali

Faisal Watoo
Gohar Ali
Dalak Sher Malik
Mishar Malik
Branch Credits
Aqib Malik
Muhammad Ali
Muhammad Kamran
Ali Haider
Muhammad Ramzan
Sharafat Ali
Shah Jahan
Hammad Ali
Shahid Ali Rana
M Asad Malik
Mr. Bilal Arif
M. Shahbaz
M Ibrahim
Ahmad Danish
Awais Ali
Usama Riaz
Mubashir Malik
Muhammad Awais
Tanveer Ahmad
Kashif Ali
Sami Ullah
About Harum Real Estate & Builders
We must conduct our property business fairly, with honesty and transparency. We must be caring, show respect, compassion and humanity for our colleagues and customers around the world, and always work for the benefit of the communities we serve.We deal in all kinds of commercial and residential properties.
Sikander Malik
Chief Executive Officer
Aslam U Alaikum ! We have since evolved into full-service Property Company of repute, as attested by our association with Pakistan's best-known property developments. As experienced property company, we trust that "Harum Real Estate & Builders ®" is an idol choice to manage your assets and meet your expectation on one hand and help you increase your investment return. " Harum Real Estate & Builders is an idol choice to manage your assets " Our vision: Our goal is to emerge as a brand of choice in providing modern and unique real estate solutions in Oman and in the gulf region, based on a firm commitment to providing our clientele with highest standards of service. Our mission: Our mission is to maximize revenues for our clients through the delivery of timely and effective services and real estate solutions with a high-caliber team of experienced and market savvy real estate professionals. Thank U
Get in touch today!
Send a message and get in touch today!
Recent Properties By Harum Real Estate & Builders