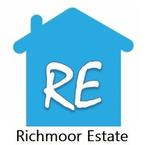 Agency Staff

Imran Shabbir (CEO)
Muqeet Ali
Tajamul
About Richmoor Real Estate
Our mission is to provide investors with superior returns through an investment in real estate business. Real estate investing can be very profitable, but at the same time it can also be very risky. To overcome such risks and make your life easy, please contact us with your needs. We deal in all kinds of commercial and residential properties in Lahore.
Richmoor Real Estate has proven its success by providing our clients with the transparent, realistic and reliable deals in town. Your satisfaction is our success.
Get in touch today!
Send a message and get in touch today!
Recent Properties By Richmoor Real Estate