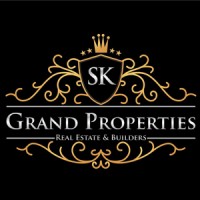 Agency Staff

Fawad Khan (CEO)
Faisal Malik

Rana Noman
Noman
About SK Grand Properties
We provide real estate consultancy services for Defense housing Authority (DHA) in Lahore Pakistan. No matter which side of the purchase you're on, you need an experienced advocate to get you the best deal. Our vast experience, expert opinion and science advice will surely benefit your interest in buying or selling plot for you. We would be honored to represent you and make your transaction pleasant and stress-free. We believe in straightforward, honest and clear communication. We are also providing home construction services for our overseas customer with honesty, integrity and dedication. We will make your dream of building a home come true according to your wish. We provide all related services from drawing a map to completion of your home.
Our mission is to make the buying and selling of real estate as cost effective as possible while maintaining the highest level of service.* To provide accurate and up-to-date information, skilled analysis and sound real estate advice. * To continually explore new ideas and technology, to make the selling and buying of real estate faster, less costly, and easier. To provide home construction facilities with integrity and honesty.
Get in touch today!
Send a message and get in touch today!
Recent Properties By SK Grand Properties