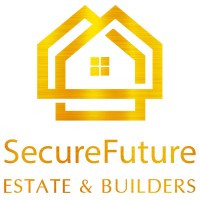 Secure Future Estate & Builders
Agency Staff

M Shahwaiz (CEO)
Saqib Warraich
Imtiaz Ahmed Warraich
Imtiaz Ahmed Warraich
M. Rasim Ziaf
M Tanveer Mughal
About Secure Future Estate & Builders
Our mission is to provide investors with superior returns through an investment in the real estate business. Real estate investing can be very profitable, but at the same time, it can also be very risky. To overcome such risks and make your life easy, please contact us with your needs. We deal in all kinds of commercial and residential properties in Lahore.
Assalam u Alaikum! Secure Future Real Estate Consultant began operation in 1998 with a mission to provide Pakistan's and Canadian rapidly expanding property market with a tailored solution aimed at ensuring optimum returns for our client on their assets, as well as serving the broader real estate needs of the community. We have since evolved into full-service Property Company of repute, as attested by our association with Pakistan's and Canadian best-known property developments. As an experienced property company, we trust that "Secure Future Estate & Builder" is an idol choice to manage your assets and meet your expectation on one hand and help you increase your investment return. "Secure Future Estate & Builders is an idol choice to manage your assets" Our vision: Our goal is to emerge as a brand of choice in providing modern and unique real estate solutions in Pakistan and in the Canadian region, based on a firm commitment to providing our clientele with the highest standards of service. Our mission: Our mission is to maximize revenues for our clients through the delivery of timely and effective services and real estate with a high-caliber team of experienced and market savvy real estate professionals.
Get in touch today!
Send a message and get in touch today!