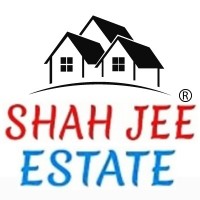 Shah Jee Property Consultant
Agency Staff
Shah Jee (CEO)
Shah Gee
Sajjad
About Shah Jee Property Consultant
Shah Jee Property Consultant offers a comprehensive property investment service, geared at safeguarding and enhancing the value of residential and commercial properties in this sector. We specialize in the management of both rental and non-rental properties, including some of the finest properties ranging from magnificent estate properties to modern studio apartments. We understand that each property is different and our collection of our real estate services is tailor-made to suit the individual needs of each possessor and their investment. We always ensure that their needs are professionally and profitably met.
As a CEO of Shah Jee Property Consultant, I can proudly confess that we have the best team here in our squad. It is our commitment and desire also to serve the best of our clients and establish trust and long-lasting relationship with them. We have served on this commitment through the years. We can proudly confess that it works very well and our clients return to us as we have desired.
Get in touch today!
Send a message and get in touch today!
Recent Properties By Shah Jee Property Consultant