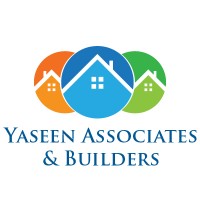 Yaseen Associates & Builders
About Yaseen Associates & Builders
Buying and selling real estate signifies a time of change. Whether making an investment for capital gains or for personal or business use, the process can be challenging for any consumer. For people who have never set foot in dealings, investments and buying or selling property and are unsure of what to expect in the market it can be a daunting task , sometimes even the more experienced people fail to make their investment count because they are unaware of the shifting landscape and modern requirements.This is where our Estate Agency can make a difference and provide you the most beneficial and profitable deal. Trust, honesty and transparency are pillars of our dealings with the clients and are well versed in all kind of real estate needs. Please contact us with your real estate requirements and let us take care of everything else.
Being the part of Yaseen Associates & Builders, I would say that we are crowned by the manpower which directs the company in keeping with the vision outlined for surpassing fallouts. To represent the agency as required and to help in its growth we have partnered with high-level representatives. The details which show our assistance via fundamental demeanor include a free valuation, expert local advice and marketing strategy to ensure you gain the maximum selling price for your property, a one-stop shop from the initial marketing to the conveyancing, right through to collecting the keys for your property, saving your time and money as well as providing the comfort that all our members are professional, reliable and regulated.
Get in touch today!
Send a message and get in touch today!