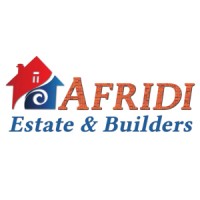 Agency Staff
Ali Akbar Afridi (CEO)
Zewar Shah
Muhammad Khan
Bahadar Shah

Yasir Afridi
Abdur Rahim
Zaid Alam
Sahibullah
About Afridi Estate & Builders
So what can you expect from us? You can expect commitment, professionalism & customer care. We know what we�re good at, and when it comes to real estate matters, we�ll give you solutions which make sense and are in your best interests. We deal in all kinds of properties including homes, offices, plots, villas, shops and more.
All the team members of Afridi Estate execute their jobs with great perfection. Thats why; our agencys overall performance is unbeatable. This is what an organization requires to grow. Thank you.
Get in touch today!
Send a message and get in touch today!
Recent Properties By Afridi Estate & Builders