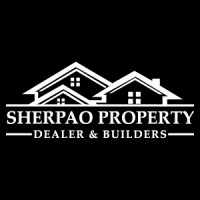 Sherpao Property Dealer & Builders
Agency Staff
Yasir Firdos Sherpao (CEO)
About Sherpao Property Dealer & Builders
Sherpao Property Dealer & Builders offers a comprehensive property investment service, geared at safeguarding and enhancing the value of residential and commercial properties in this sector. We specialize in the management of both rental and non-rental properties, including some of the finest properties ranging from magnificent estate properties to modern studio apartments. We understand that each property is different and our collection of our real estate services is tailor-made to suit the individual needs of each possessor and their investment. We always ensure that their needs are professionally and profitably met.
Sherpao Property Dealer & Builders is rated as one of the leading real estate services provider in this sector. We are delivering top of the line property services to our residential & commercial clients and have outgrown competitors to become a benchmark for other realtors to follow. As an experienced property service we know that maintaining transparency and supreme level of client satisfaction are the basis of success especially in this business.
Get in touch today!
Send a message and get in touch today!