AghaJee MS Apartments & Bungalows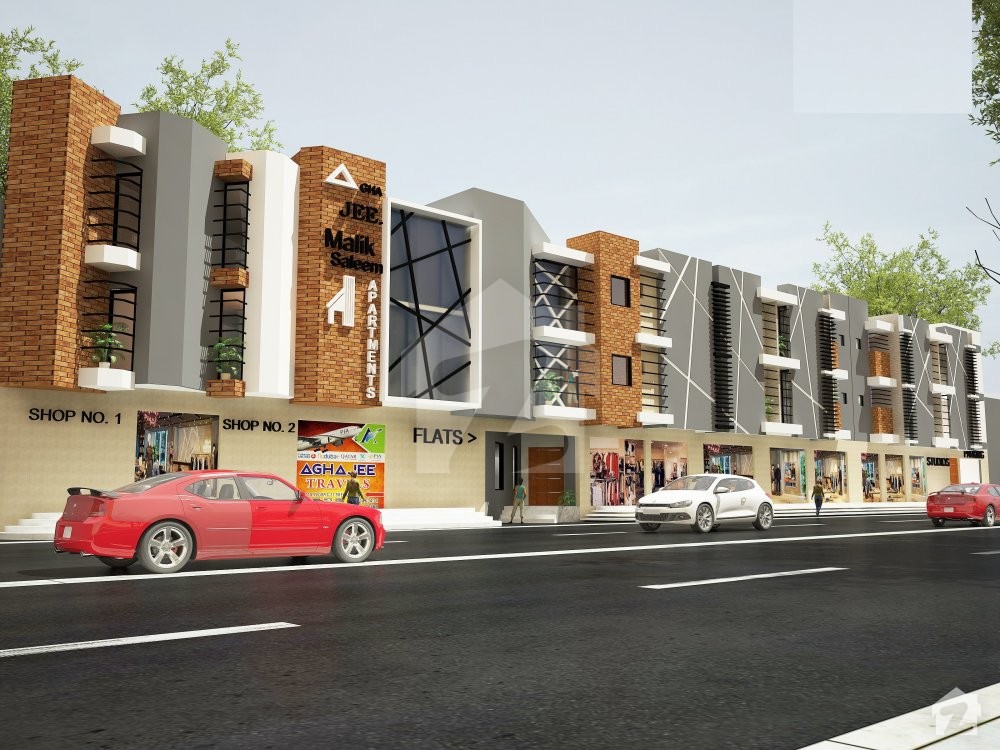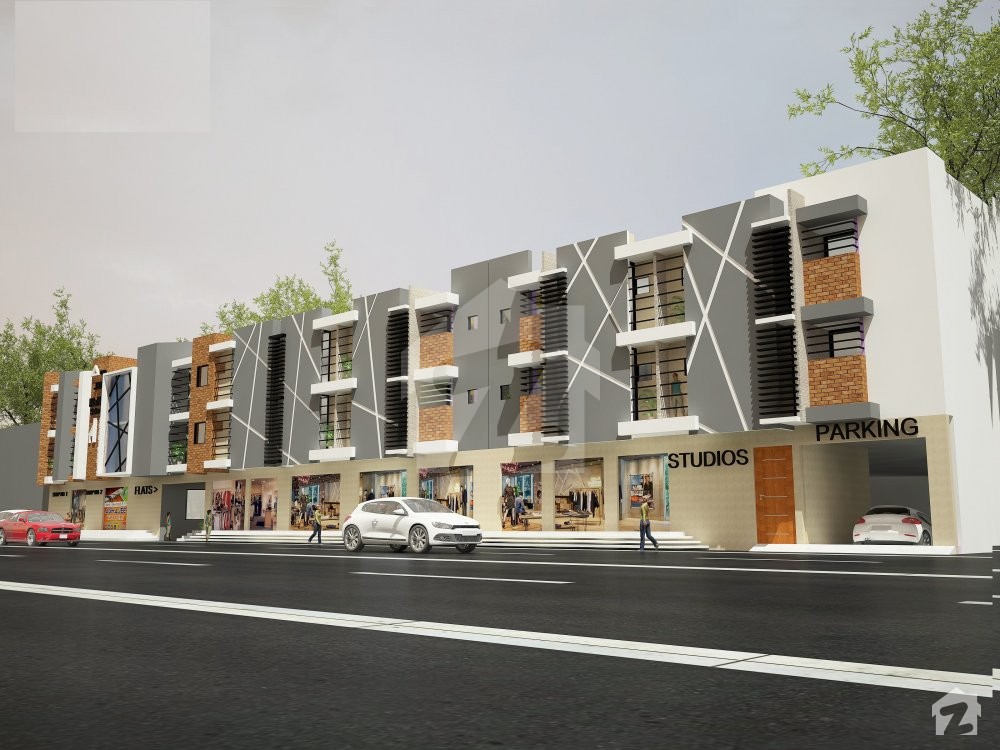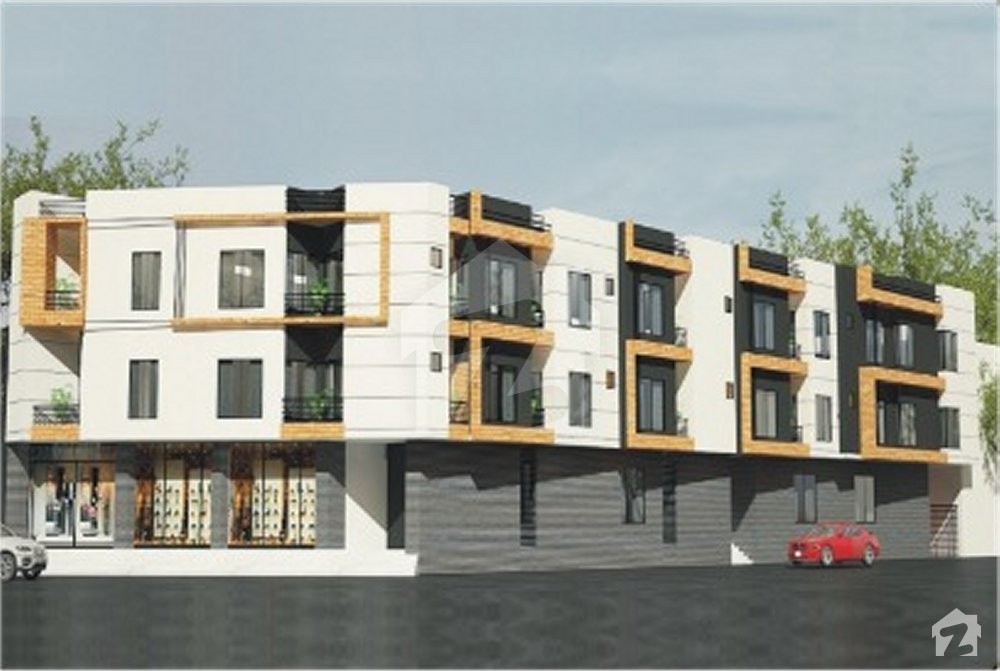 Quetta is where you can get a good taste of Balochi food and experience the true form of Balochi culture. AghaJee Builders, a renowned name of the construction and development industry, have brought about a whopping new project in the heart of Quetta. Located adjacent to Samungali Road, Quetta is a new residential project offering apartments, bungalows and shops for sale – AghaJee MS Apartments & Bungalows. The apartments come in the sizes of 900 – 1100 sq. ft., while the bungalows are available in the size of 1815 sq. ft.
Features
Apartments, Bungalows and Shops

2 and 3-Bedrooms

American Kitchen

Spacious TV Lounge

Tube well

Jamiah Mosque

Active Supply of Gas, Water and Electricity

State of the art Elevators

Capacious Car Parking

24/7 Security

CCTV Monitoring System

Maintenance

Well Ventilated

Booking Open

25% Down Payment

18-month Easy Installments

The project is an establishment of AghaJee Builders offering apartments and bungalows of 2- and 3-Bedrooms, in different sizes. It is a residential project with its main offerings being apartments and bungalows, however, for the comfort of its residents, it will also offer shops for sale. Both the property types; apartments and bungalows will consist of a Kitchen, Attached Bathrooms, Bedroom(s), Drawing Room and a TV Lounge. The kitchen will be designed in an American style, meting out sufficient space for you to cook and keep your cooking ware and crockery in. The TV lounge will be spacious enough to let you dine, watch TV and have a good chit chat with the family.

The project will have a jamiah mosque where the residents can offer prayers and carry out their religious rituals. The tubewell will provide fresh water to the residents, whereas, other techniques will also be used to supply water, 24/7. For vertical transportation, there will be state of the art elevators that will take you to the desired floor without any hassles – smoothly and speedily. There will be a dedicated basement floor for car parking, providing you with sufficient space.
A separate maintenance team will be responsible for the cleanliness, management and operations of both, the apartments and the bungalows. The project is carefully designed to be well ventilated with fresh air coming in. While all the facilities are available within a kilometres reach, the safety and security of the residents is not compromised upon at all. There will be a 24/7 security system taking care of both, the apartments and the bungalows. The security system will include well-trained personnel who will be looking after the people and monitor everything through CCTV cameras.


Location and Nearby Facilities
AghaJee MS Apartments & Bungalows are located near Lehri Gate, Samungli Road, Quetta, Balochistan. It is centrally located between Samungli Road and Jinnah Town, and is at a 11-minute distance from the famous Qila Miri Fort and Liaqat Park Chowrangi. The ideal location of the project accounts for it having all the facilities in close proximity, which means that the residents do not have to travel to distant places for their day to day needs.
There are multiple schools nearby, including Iqra Baitul Ilm (IBI) School, The City School, Beaconhouse School System, The Fountain School, The First Steps School, Lahore Grammar School, The Smart School, Allied School, Wisdom Public School, Grammar Cambridge School, PakTurk Schools, Government High School, etc.
For higher education, there are a number of colleges and universities nearby, namely NUML Quetta Campus, Govt. Girls College, My Institute of Information Technology, National Institute of Management, National Law College, Balochistan University of IT Engineering & Management Sciences, Virtual University, IBI School and College, University Law College, etc.
The residents can offer prayers quite conveniently as there will be a mosque within the project of AghaJee MS Apartments & Bungalows. However, there will be other mosques nearby too like Masjid Abu Bakar Sadeeq, Madni Masjid, Jame Masjid Jinnah Town, Noorani Mosque, Jame Masjid Umar Farooq RA, Masjid Sarwar Kainat, etc.
There are several hospitals offering medical facilities with 24/7 emergency departments, namely FC Hospital, Balochistan Institute of Nephrology Urology Quetta, Nasir Hospital, Heart and General Hospital, Christian Hospital, Haji Sangeen Khan Memorial Hospital, and many clinics at a close distance, like Yaseen Homeo Clinic, Doctors Poly Clinic, Dar ul elaj Clinic, Work Clinic & Medical Centre, Care 32, Aziz Medical Center, etc.
The residents can conveniently buy their grocery and other necessary items at the supermarkets and grocery stores nearby as there are many options including Tip Top General Store, Jinah Sabzi Shop, Junaid Bakers and General Store, Seven Star Super Store, Quetta Department Store, Sahaar Sweets & Bake, Utility Store, Millat General Store, KDS Store, New Saif Pharmacy, etc.
There are some really good restaurants and cafes nearby, where the residents can have a good time with their peers, such as Snack Attack, ReFuel, Zaika, Ahmed Bar B Q, Naanster Pizza & Fast Food, Saigon Café & Restaurant, Gobbar Hotel, Road Stoves Café, Usmania, Hot N Spicy, Green & Spicy, Café China Quetta, Ten Eleven Continental Restaurant, Ten Eleven Continental Restaurant, Café Chill Out, Pizza Point, etc.
Other Facilities Nearby
Parks – Benazir Bhutto Park, Ladies Park Chaman Housing, Ziarat Park, Askari Park

Gyms – Gold's Gym, Fitness Valley, Mir Zaib Fitness Zone, Get Smart Gym

Beauty Salons – She's Beauty Parlour, Depilex Quetta, Makeover Beauty Salon


Enjoy a contemporary lifestyle through an initial 25% down payment and an easy payment plan of up to 18 months.
BOOKINGS ARE OPEN!
‌
Floor Plans
1st & 2nd Floor (Apartment)
First & Second Floor (Apartment)