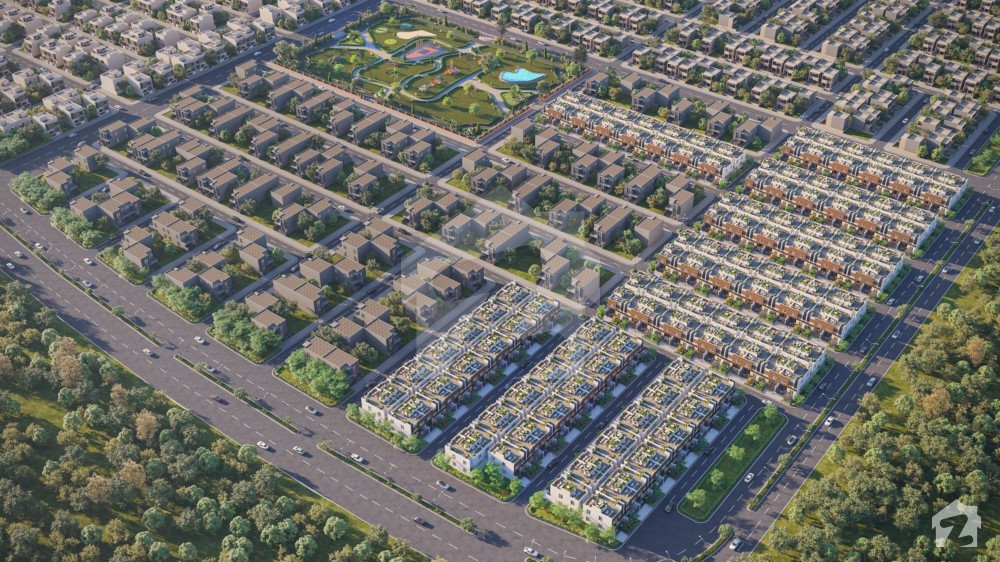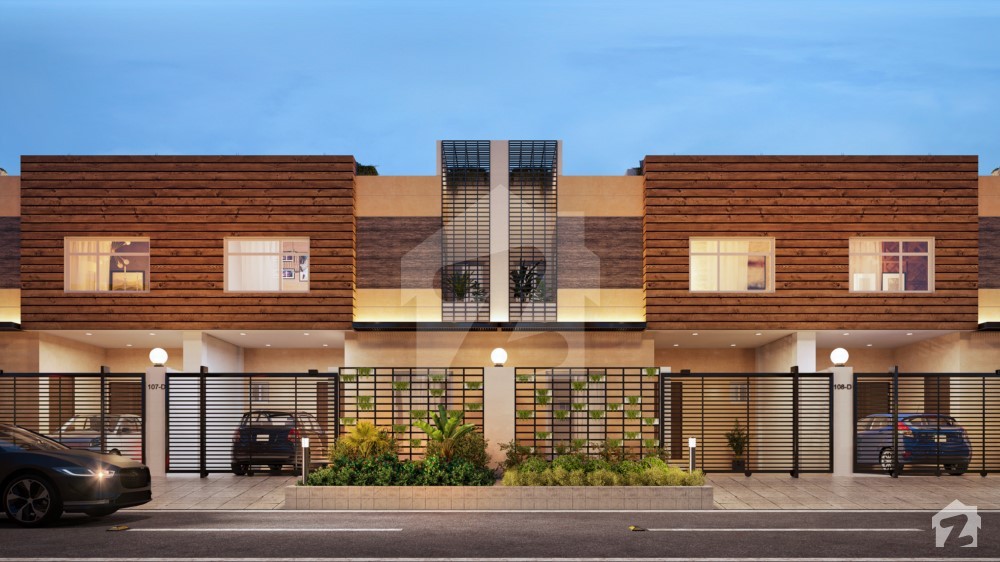 Highland Villas—Crowning Jewel of DHA Multan's Real Estate Market
Planned with facilities and amenities that set it apart from all the other housing projects, Highland Villas is one of the best residential developments taking place in DHA Multan—the city's first-ever grand-scale suburban community. The project features villa-style homes that are equipped with the best-in-class features to offer its residents all the comforts and pleasures of an elite lifestyle.
Being developed in one of the most sought-after locations in DHA Multan, Highland Villas packs contemporary living arrangements and serene surroundings—providing a residential experience par excellence. With ample urban open spaces and amenities, the project also significantly promotes community living.
Invest in Exquisite Villas in DHA Multan
Designed with simplicity and elegance, Highland Villas will offer a sophisticated living experience. Every residential unit in the project has been meticulously crafted. With their plush interiors and contemporary-looking exteriors, these villa-style homes are bound to uplift the charm of the posh urban settings of DHA Multan. Many of the housing units in the project also enjoy corner locations, offering panoramic views of the serene neighbourhood.
Elegantly designed 3-Bedroom Villas (with 1900 sq ft covered area)

Intelligently planned 4-Bedroom Villas (with 1900 sq ft covered area)

It is important to mention here that investors of the aforementioned villas can choose between open and closed kitchen designs, based on their preferences.


Extraordinary Location for an Extraordinary Project
Highland Villas has been envisioned as a picture-perfect villa community situated in one of the city's most prestigious locations. The project is being developed in the T Sector of DHA Multan, which makes it conveniently accessible from many key landmarks and facilities in the neighbourhood, mentioned below:
Pakistan Chowk

2 DHA Main Entrance (Mati Tal and Rawan Bypass)

DHA Multan's Society Office

Zoo

Sector H Park


Facilities and Amenities of Highland Villas — Promising an Exclusive Living Experience
Being developed as one of the most sophisticated villa communities in DHA Multan, Highland Villas is going to offer a well-facilitated lifestyle to its residents. Exceptional attention has been given to every minute detail to put together this extraordinary housing scheme. Here are some of the most noteworthy features and facilities of the project:
Availability of corner plots with panoramic views of the neighbourhood.

Surrounded by many other important real estate projects in the vicinity

Presence of Urban open spaces, greenbelts, and tree-lined streets.

Robust infrastructure with well-carpeted roads

Ample car parking space available in the project


Location pointers
The project is located on Main Jinnah Avenue DHA Multan
1-minute from Pakistan Chowk

2 minutes from Kids Kampus and SICAS school system

2 minutes from the DHA Main Entrance (Mati Tal and Rawan Bypass).

3 minutes from DHA Multan Society Office, Zoo, and Sector H Park

5 minutes from the Institute of Southern Punjab


Highland Villas—a Worthwhile Investment Opportunity
The project is a part of DHA Multan and has Zameen.com as its official marketing and sales partner. These are the two major factors that ensure that the project has no legitimacy issues and your investment will be in safe hands.

Also, the project is the brainchild of Highland Developers (Pvt) Ltd—one of the most trusted and recognised names in the industry.

The development activities at the construction site are at full throttle and the project is expected to be delivered within 2.5 years.

The vicinity of DHA Multan enjoys high real estate value, which means investors of Highland Villas are bound to enjoy high capital gains within the next few years.

Exclusive upfront payment discounts are also available for investors
Features
Business and Communication
‌
Zameen.com
Operating in the real estate market for more than 14 years, Zameen.com is a name that enjoys the trust of property buyers and investors, based in Pakistan and other regions of the globe especially the UK, USA, Canada, and the Gulf countries. The company has sold over 15,500 high-end and affordable real estate options since 2017, catering to various factions of the market. Zameen.com applies rigorous procedures to ensure that you enjoy peace of mind while purchasing trendy realty units. With over 5.5 million monthly visitors on their website, and equipped with offices and service centers all over the country, Zameen.com delivers an unmatchable experience to individuals who are investing their hard-earned money in premium residential and commercial offerings. Hence enjoying exceptional brand equity in the real estate market.