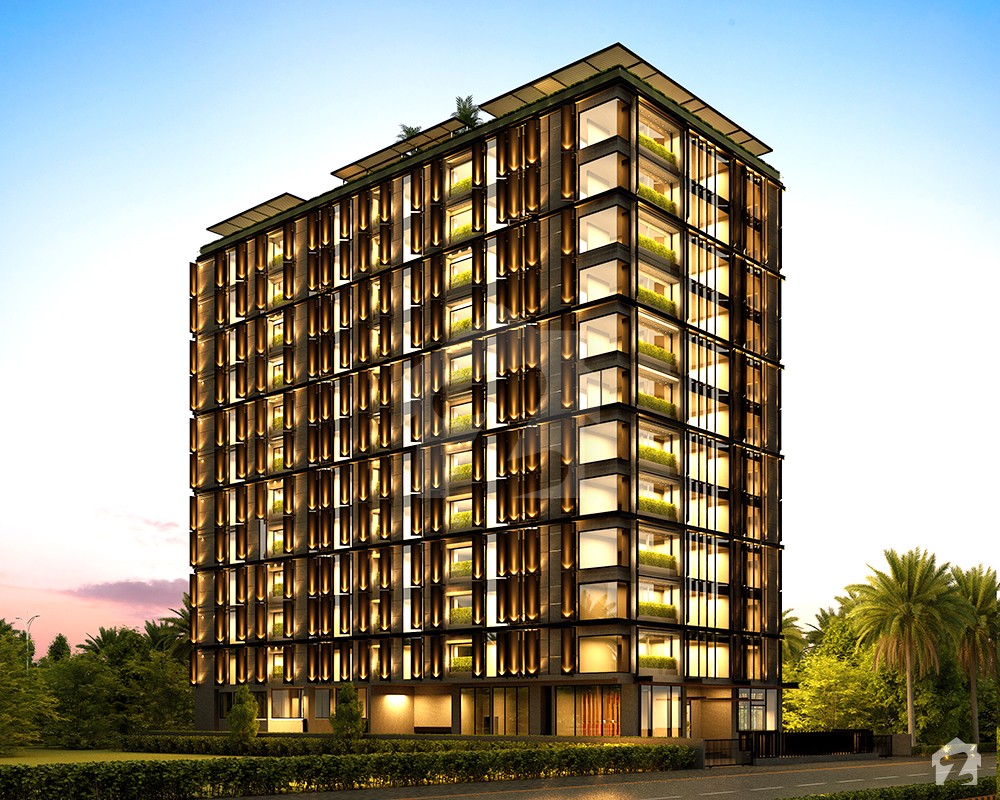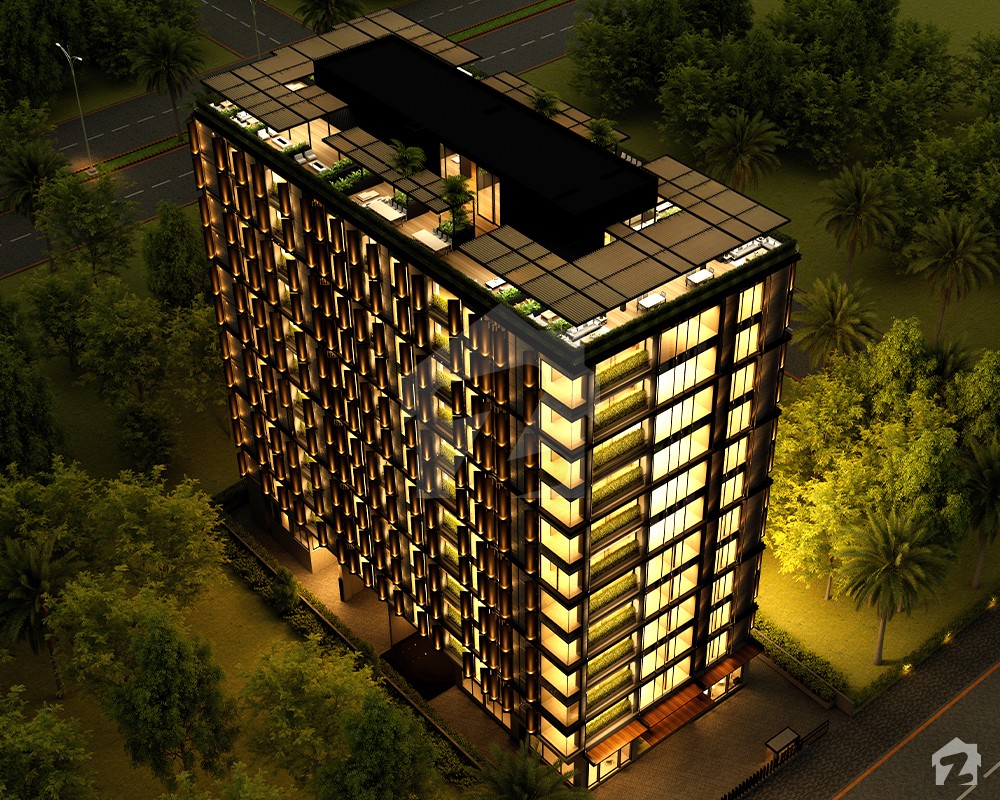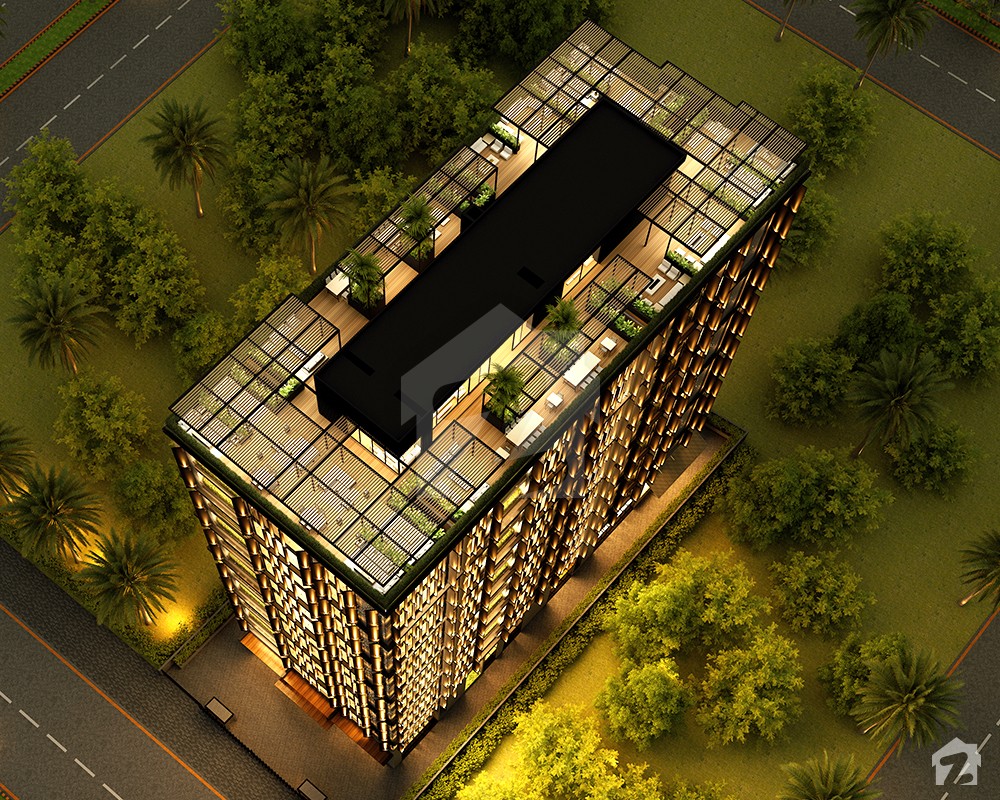 1st to 11th Floor Type-A Apartment
1st to 11th Floor Type-B Apartment
1st to 11th Floor Type-C Apartment
1st to 11th Floor Type-A Apartment
1st to 11th Floor Type-B Apartment
1st to 11th Floor Type-C Apartment
6th to 11th Floor Type-C Apartment
OneVH — Reinventing the Concept of Vertical Living in Lahore One Vertical Heights, stylised as OneVH, is a game-changing development taking place in Gulberg. The extraordinary scope of this world-class vertical living complex goes perfectly in line with the vibrance of its surrounding urban landscape. The building's gorgeously designed facade paired with top-of-the-line living arrangements inculcates a sense of luxury, allowing residents to enjoy an elevated lifestyle, surrounded by spectacular vistas and beyond. Gracefully Designed Residences for an Upscale Urban Experience The residential arrangements at OneVH in Gulberg are par excellence with the options of gracefully architectured 1, 2 and 3 bedroom apartments — all designed to offer a plush lifestyle. The 3-bedroom residences in the project also come with a private foyer and a separate lounge for a grand living experience. Also, the unobstructed views of the surrounding cityscape from the magnificent floor-to-ceiling window wall arrangements ensure a grand living experience. OneVH's Remarkable Location Is Its Biggest Attraction The spectacular vertical development of OneVH is all set to grace the skyline of Gulberg — one of Lahore's most popular and centrally located business districts. Located on a peaceful neighbourhood street, right in the heart of Lahore, the living complex is just a short distance away from MM Alam Road — one of the city's busiest thoroughfares. It enjoys seamless connectivity with the following landmarks and facilities:
Right next to MM Alam Road
1-minute drive to Al Fatah Departmental Store
3-minute drive to Liberty Market & Monal Rooftop Restaurant
4-minute drive to Gaddafi Stadium
In the vicinity of Central Business District (CBD) Treasure Trove of World-class Facilities and Amenities If you are looking to experience the high life in Lahore, OneVH is going to be the right place for you to live. With extraordinary urban arrangements surrounded by all lifestyle conveniences, the living complex is going to be more than just home. Offering a perfect blend of exclusivity and comfort, the ultramodern facilities and amenities of OneVH have been mentioned as under:
Sophisticated lounge areas with access to the pool for private parties and gatherings
Rooftop recreational activities with delightful communal arrangements
Exercise and unwind at the Fitness Studio — a world-class gymnasium and sauna facility
Delightful outdoor area with a heated pool to make the most of your experience at OneVH
Every residential unit comes with a separate entrance ensuring the utmost privacy
Open and closed kitchen plans available with the very famous Italian layouts for that extra modern feel
State-of-the-art laundry facilities available for every apartment
Ample space designated for cargo, maintenance and logistic functions in the complex
Louver system paired with double-glazed windows keeps the interiors desirably cool and makes the entire project environmentally friendly.
The project is designed and has finishing touches by some of the industry's highly-acclaimed brands Gulberg's OneVH — Promising Investment Opportunity in Every Aspect
Gulberg's OneVH is one of the most prominent vertical developments ever introduced in the vicinity.
The project has the most trusted name in Pakistan's property market — Zameen.com — as its official marketing and sales partner. This means it is an absolutely reliable investment opportunity.
State-of-the-art louver system installed on the building's entire structure, which automatically reduces the air conditioning needs, making the entire project energy efficient.
With breathtaking exterior and high-end living arrangements, OneVH is envisioned to set new standards for vertical living in the city.
A phenomenal residential project in a skyrocketing Gulberg's property market — OneVH is bound to translate into high capital gains in the next few years.
Features
Business and Communication
‌
3D Walkthrough
Zameen.com
Operating in the real estate market for more than 14 years, Zameen.com is a name that enjoys the trust of property buyers and investors, based in Pakistan and other regions of the globe especially the UK, USA, Canada, and the Gulf countries. The company has sold over 15,500 high-end and affordable real estate options since 2017, catering to various factions of the market. Zameen.com applies rigorous procedures to ensure that you enjoy peace of mind while purchasing trendy realty units. With over 5.5 million monthly visitors on their website, and equipped with offices and service centers all over the country, Zameen.com delivers an unmatchable experience to individuals who are investing their hard-earned money in premium residential and commercial offerings. Hence enjoying exceptional brand equity in the real estate market.