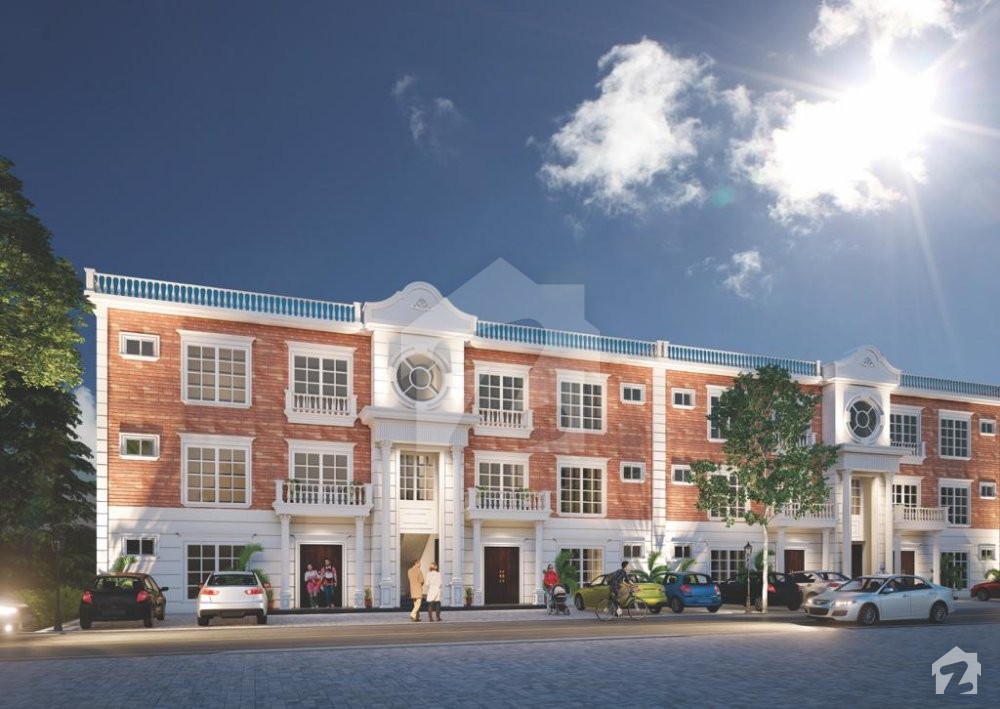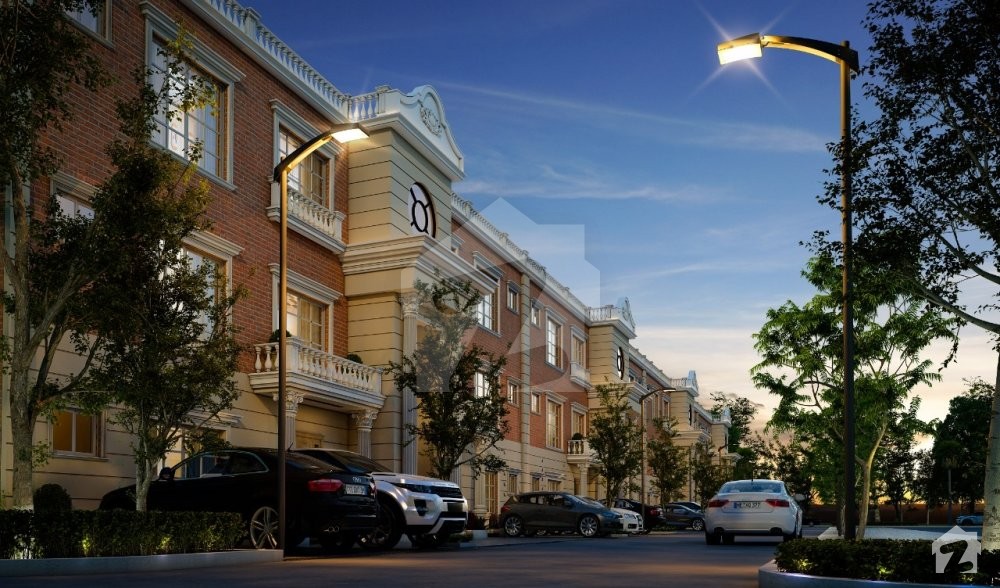 Green Orchard Apartments – An Innovative Lifestyle The Green Orchard Apartments is the most recent addition to Faisalabad's list of vertical mixed-use buildings. The project is nestled on Lower Canal Road, surrounded by lush green fields. Due to the project's location in one of the most desirable neighborhoods in the city, it is home to a flourishing community. The project's outstanding location, FDA approval, and highly investment-friendly payment plan are sure to attract the attention of home buyers seeking an innovative and modern lifestyle. All of the facilities and vital residential and commercial conveniences are within a few kilometres of the mixed-use project. What's on offer? Green Orchard Apartments is a mixed-use residential and commercial complex that has been ingeniously designed to meet the city's rising residential and commercial needs. The project consists of ground plus two floors and offers the following inventory:
Apartments
Commercial outlets A Brief Overview of Green Orchard Apartments
Located in Green Orchard Housing Society
Strategic location on Main Lower Canal Road
Approved by FDA
Available on a 36 to 60 Monthly installments
First mixed-use project in the vicinity Location Pointers Due to the project's geographical features, potential investors and buyers will have easy access to significant city landmarks, as well as business, leisure, and healthcare centers.
5 minutes' drive from Ghalib City Park
10 minutes' drive from Shifa International Hospital
10 minutes' drive from NUML Faisalabad campus
10 minutes' drive from the Canal Expressway
15 minutes' drive from the Government Municipal Graduate College
20 minutes' drive from the Kohinoor Plaza
20 minutes' drive from the Faisalabad International Hospital
25 minutes' drive from the Clock Tower Bazar Faisalabad Amenities Investors and buyers will have access to a variety of amenities that will enhance their overall experience with the project. Among these amenities are:
Pollution-free environment
Lush green parks
Designated parking space
Beautifully designed grand mosque
Electricity supply
Modern sewerage system
Nearby commercial areas
Nearby schools and colleges
Creative design Why invest in Green Orchard Apartments? Aside from the aforementioned facilities and geographical features, the following key elements make the project a worthwhile medium-to-long-term investment:
First mixed-use project in the area
Prominent placement on the main Lower Canal Road with easy access
Located in the safe location of Green Orchard Housing Scheme
Approved by the Faisalabad Development Authority (FDA)
High capital gains and rental yields are expected
Flexible 60 Monthly installments
The project is exclusively marketed by Zameen.com, ensuring that every due diligence has been meticulously undertaken
Features
Business and Communication
‌
Zameen.com
Operating in the real estate market for more than 14 years, Zameen.com is a name that enjoys the trust of property buyers and investors, based in Pakistan and other regions of the globe especially the UK, USA, Canada, and the Gulf countries. The company has sold over 15,500 high-end and affordable real estate options since 2017, catering to various factions of the market. Zameen.com applies rigorous procedures to ensure that you enjoy peace of mind while purchasing trendy realty units. With over 5.5 million monthly visitors on their website, and equipped with offices and service centers all over the country, Zameen.com delivers an unmatchable experience to individuals who are investing their hard-earned money in premium residential and commercial offerings. Hence enjoying exceptional brand equity in the real estate market.