58.95 Thousand to 4.03 Crore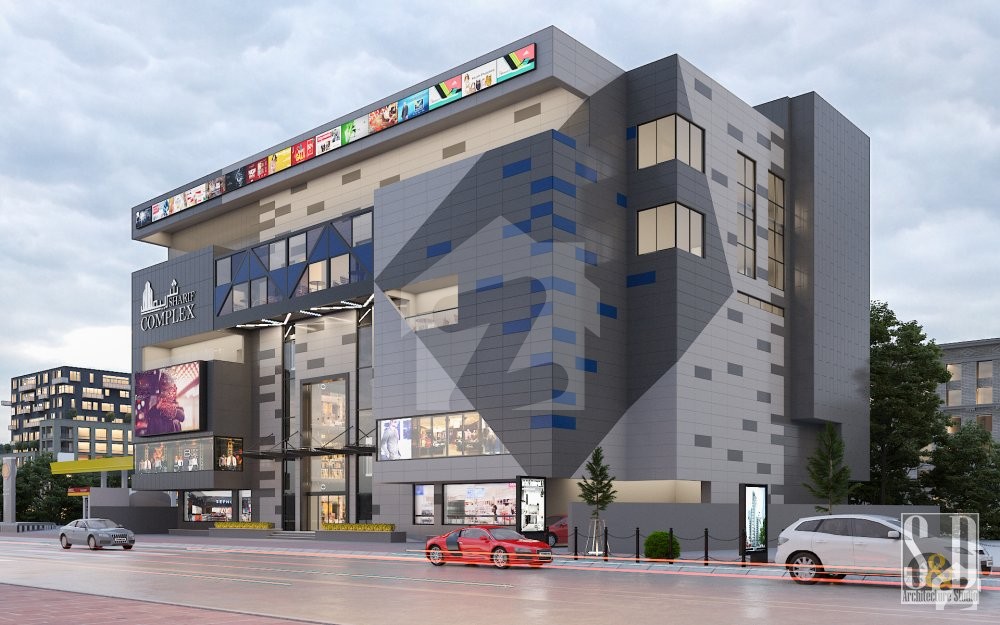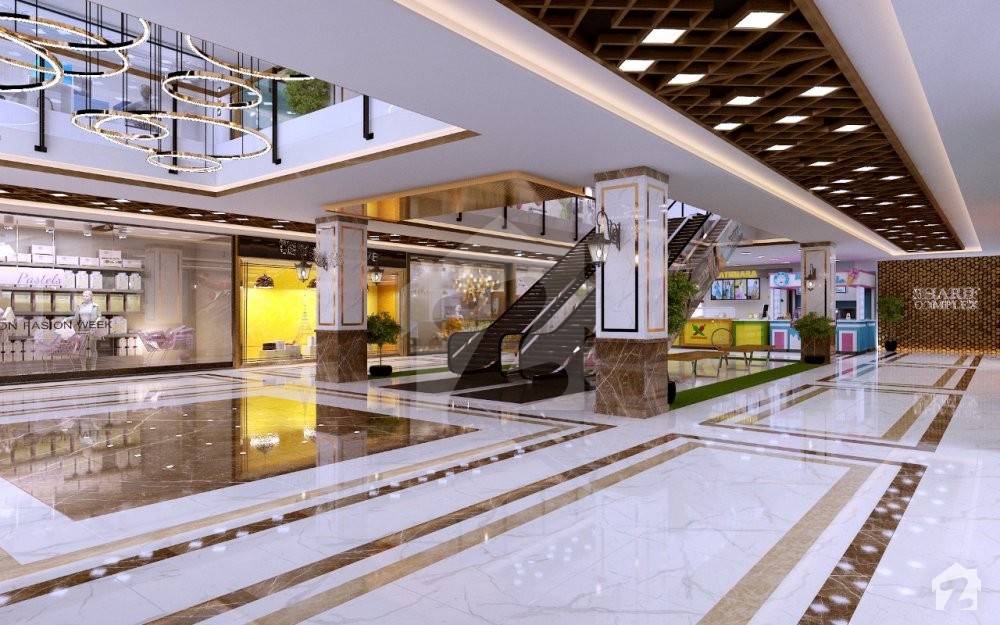 Area Size :
2.72 - 4.15 marla
Area Size :
2.28 - 5.12 marla
Area Size :
2.72 - 6.57 marla
58.95 Thousand to 9.46 Lakh
A convenient new approach of shopping is about to grace the city of Multan, on the busy roads of Gulgasht Colony, near Tehsil Chowk – Sharif Complex. With a contemporary architecture, temperature controlled environment and a classy exterior, the complex will have all the facilities of an international shopping complex. Considering the needs of the buyers and sellers, the complex will have dedicated floors for shops, food court, play area and entertainment area. With these many facilities, all the shoppers in Multan are about to head to one place – Sharif Complex! The project is named after late Dr Muhammad Sharif who has served the community of Multan for over 50 years in the field of medicine.
Floor Guide
Sharif Complex will have a range of options from retail shops, cafes, play area to a huge cinema space. The retail shops can be rented or bought, depending on your own choice, while the space for food court and entertainment can only be rented. The floor guide of Sharif Complex is listed below, including the size and type of property on each floor.
Basement
Parking with Guidance for Cars and Bikes
Shops on Ground Floor (SALE)
Area = 589Sq. Ft. – 872. Sq. Ft.
Shops on First Floor (SALE)
Area = 514 Sq. Ft. – 1151 Sq. Ft.
Shops on Ground Floor (RENT)
Area= 612 Sq. Ft. – 933 Sq. Ft.
Shops on First Floor (RENT)
Area = 612 Sq. Ft. – 1479 Sq. Ft.
Food Court & Play Area on Second Floor (RENT)
Area = 1.75 Marla – 28.04 Marla
Food Court on Third Floor (RENT)
Area = 1.8 Marla – 5.13 Marla
Cinema on Fourth Floor
Cine Star Cinema
Location & Features
1.About Location:
Top Location of Multan.
Sharif complex is located at Sharif Chowk (Tehsil Chowk) near shell pump, Gulgasht Colony Chah Usman Wala which is only 3 minutes away from Peer Khurshid Colony, Multan.
2.Types of Shops:
All Local and International Brands Under One Roof.
Shops are spread over two floors offering an exquisite collection of clothing for men, women and children, jewelry, footwear, skincare, cosmetics and more. These shops will be available in various sizes, both for sale and on rent.
3.Non-Stop Entertainment:
Fun for All!
Kids are only interested in having fun, and what is better than providing them with nonstop fun with games like Laser Vault, Laser Tag Arena, Flying Car, Cricket simulator, Laser Shooting board and Ten-Pin Bowling. For the first time ever will the city of Multan have unlimited fun in a gaming arcade like this.
4.Cinestar:
Luxurious Big Cinema for Movie and Entertainment Lovers!
Cine Star Cinema will be one of the largest and best cinemas in Pakistan. It will be on the 4th floor of the complex and will offer entertainment in the form of movies and many more exciting events giving visitors plenty of reasons to visit and revisit the complex.
5.Food Court:
Serving Quality Food.
A wide range of food is offered in the cafes and restaurants, where chefs prepare a blend of innovative international cuisines from all around the globe, in a hygienic atmosphere that satisfies all ages and appetites.
6.Parking & Security System:
Visitor's Security is our Prime Concern.
For this purpose, dedicated parking is arranged for in the basement while security personnel are deputed on every floor of the complex, along with free valet parking & scanning booths at the entrance of the complex.
7.Other Features
Facilities like that of an International Complex.
Sharif Complex meets all the standards of an international complex with facilities like state of the art escalators and capsule lifts, CCTV cameras, backup generator, firefighting system, public announcement system, basement parking with guidance, maintenance and management system, Wi-Fi connections, wheelchairs, special washrooms for the disable, customer service counter and information desk.
Additional Details
Shops for Rent and on Sale

Shop sizes from 514 Sq. Ft. – 1151 Sq. Ft.

Wide Corridors and Passageways (for the customers/shoppers to easily roam around

Stairways

Electricity Backup

Emergency Exit


Nearby Societies
The societies and residential areas nearby make up the potential target audience of the complex, as the residents of these societies are more likely to opt for Sharif Complex than the others.
Al Jannat Garden

Pir Khursheed Colony

Al Qureish Welfare Society

Green Wood Lane

Mehmood Menzil

Green Huts Society

Lodhi Colony

Gulgasht Colony

Al Ataa Colony

Usmanabad Colony

Naqshband Colony

Officer's Colony
‌