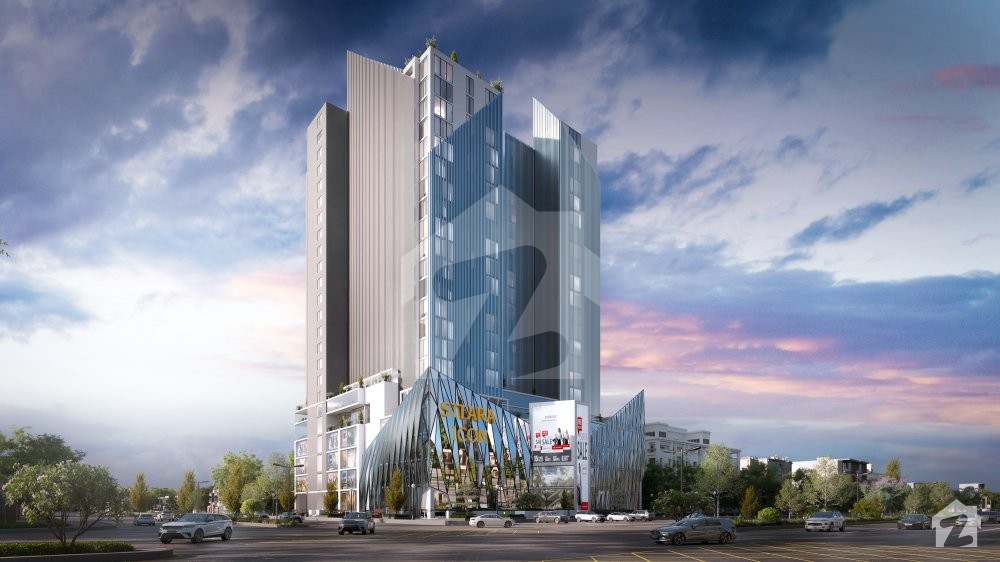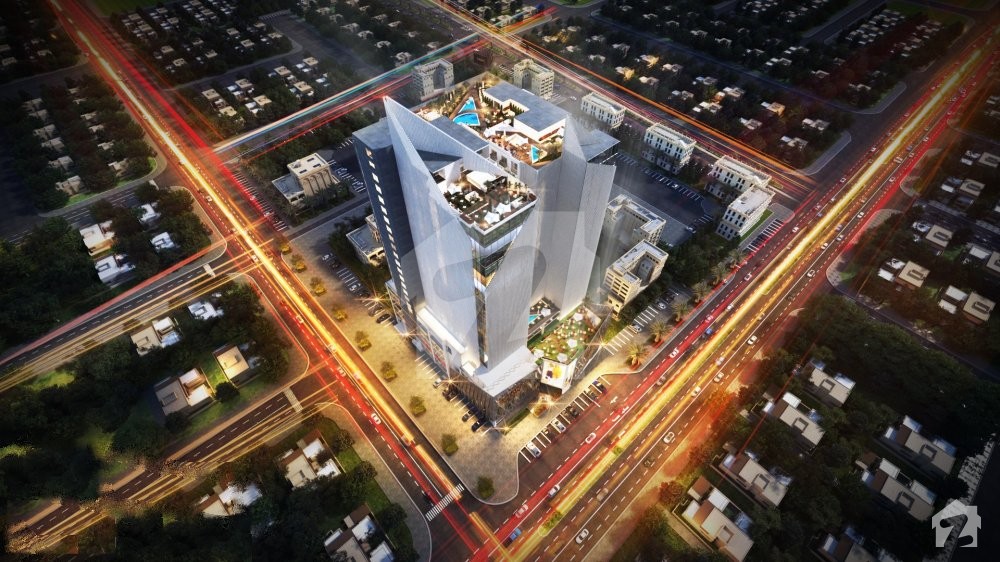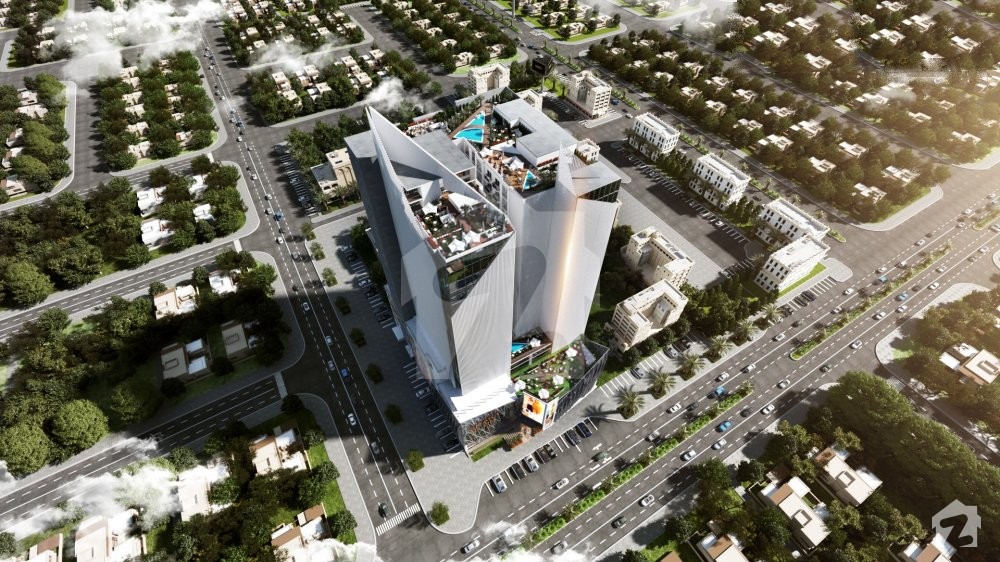 Sitara Icon Tower – a project of the prestigious Sitara Heights (Pvt) Ltd – is going to be a fine addition to the skyline of Faisalabad. Set along the Main Samanabad Road, near Novelty Bridge, Madni Chowk, this architectural marvel is surrounded by the finest dining, entertainment, and commercial facilities. Once constructed, Sitara Icon Tower will be the tallest building of the city with an innovative façade and contemporary design principle that will take the real estate landscape of Faisalabad to a whole new level. Sitara Icon Tower – A Glistening Beacon Sitara Icon Tower is a high-rise mixed-use project that features residential and retail units. The developer plans to create modern apartments with state-of-the-art amenities to redefine luxurious living. This striking and modern façade of the tower will provide sweeping views of the city, where the residents and visitors can unwind and feel refreshed. Being the first-ever mall in the vicinity, the tower will attract frequent footfall and provides easy access to international and local brands. What's on Offer? Sitara Icon Tower is a high-end project that is beautifully designed and elegantly planned to maximize functionality. The project inventory features:
Penthouses
Luxury Apartments
Commercial Outlets Location Highlights Located just steps away from the commercial business district, healthcare facilities and entertainment options, Sitara Icon Tower is:
2 minutes' drive from Novelty Bridge
3 minutes' drive from Government General Hospital Samanabad & Madni Masjid Samanabad
5 minutes' drive from Samanabad College Road
7 minutes' drive from Abdullahpur Bridge
11 minutes' drive from D-Ground
12 minutes' drive from Grain Market
14 minutes' drive from 8 Bazaar & Clock Tower
16 minutes' drive from Chenab Club & Serena Hotel
25 minutes' drive from Faisalabad International Airport Facilities & Amenities Experience a new style of luxury living in Sitara Icon Tower with its unparallel facilities and amenities. It is a mixed-use project that features amenities curated with convenience, ease of access, and well-being of its dwellers and visitors.
24/7 security system
Maintenance and security staff
High-speed Lifts and Escalators
4 dedicated Parking basements
Spacious Atriums and Walkways
Uninterrupted supply of water, electricity & gas
Mosque
Fine dining Restaurant
Fun City for kids
Rooftop Swimming Pool
Supermarket An Investment Like None Other Sitara Icon Tower is a lucrative investment opportunity for buyers and retailers eyeing real estate properties in a prime location of Faisalabad. With this project, the developer is resolved to uplift the living standard of people in the area.
Registered with the Federal Board of Revenue (FBR)
Approved by relevant authorities
Going to be the tallest building in Faisalabad
First-ever mall to be built in the neighbourhood
Guaranteed rental yield
High returns on investment
Exclusively marketed by Zameen.com, you can rest assured that every due diligence has been meticulously undertaken.
Features
Business and Communication
Healthcare & Recreational
‌
Zameen.com
Operating in the real estate market for more than 14 years, Zameen.com is a name that enjoys the trust of property buyers and investors, based in Pakistan and other regions of the globe especially the UK, USA, Canada, and the Gulf countries. The company has sold over 15,500 high-end and affordable real estate options since 2017, catering to various factions of the market. Zameen.com applies rigorous procedures to ensure that you enjoy peace of mind while purchasing trendy realty units. With over 5.5 million monthly visitors on their website, and equipped with offices and service centers all over the country, Zameen.com delivers an unmatchable experience to individuals who are investing their hard-earned money in premium residential and commercial offerings. Hence enjoying exceptional brand equity in the real estate market.