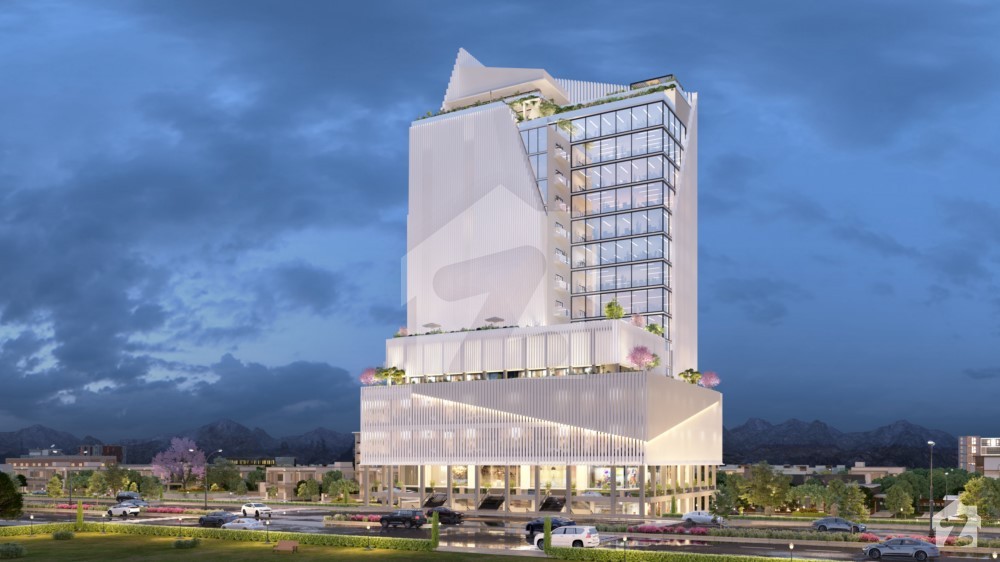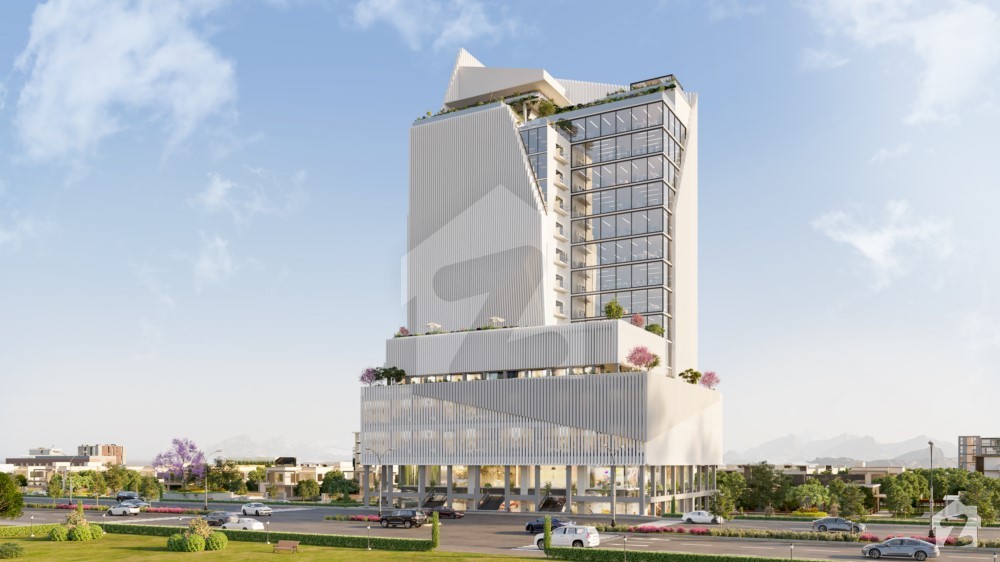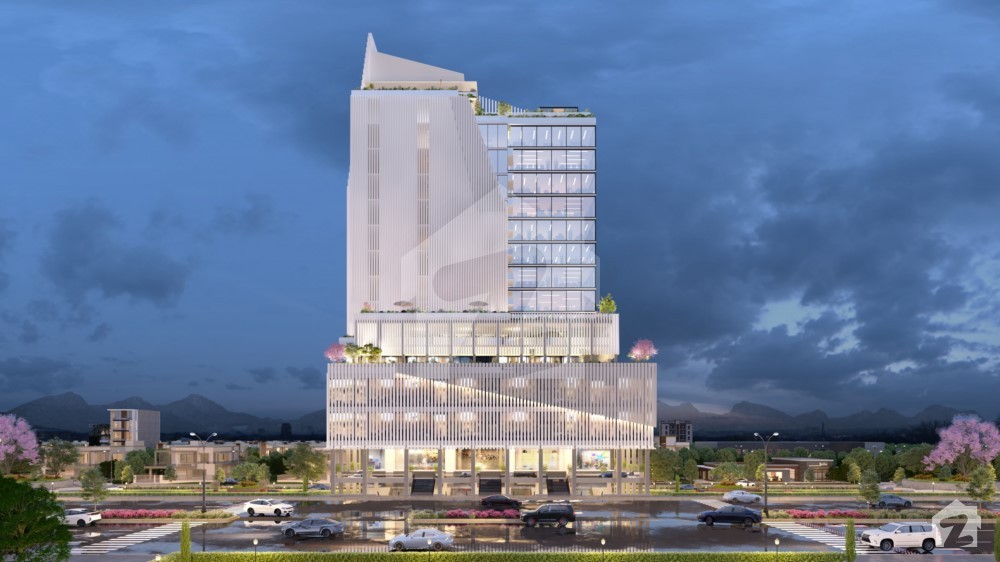 1 Bed Residencial Apartment
2 Bed Residencial Apartment
Sparco Tower — The address for a signature lifestyle Sparco Tower is a mixed-use development that adorns Islamabad's skyline with its exquisite façade and contemporary architecture. It has secured a prominent place in Business Avenue Block (D & E) of Gulberg Greens, offering seamless connectivity to surrounding conveniences. Envisioned to redesign Islamabad's landscape with a landmark destination, every detail has been crafted to embody elegance and sophistication. The development boasts commercial spaces, apartments, and offices elegantly equipped with ultra-modern amenities. Sparco Tower is a family-centred project that offers a relaxing environment for residents and visitors along with a full suite of impeccable amenities for a bespoke experience. What's on offer? Sparco Tower is a 14-storey building featuring 3 basements with ground and upper ground floors. Spanning approximately 5 kanals, the project delivers a living and retail experience that is truly beyond imagination. Designed impeccably from every angle, it offers a luxurious experience that appeals to the senses. Featuring thoughtfully designed and meticulous planned, 1 & 2-bedroom apartments, the units offer the best blend of contemporary design with exquisite interiors and spectacular views. Sparco Tower is home to a striking collection of shopping outlets and corporate offices equipped with all the features required for an extraordinary experience.
1 & 2-bedroom apartments
Commercial outlets
Corporate offices Remarkable location in the most-coveted area Sparco Tower is set in a highly-coveted area that offers world-class lifestyles for residents and a haven for investors. Located on a vibrant spot on Gulberg Expressway, Business Avenue Block (D & E) of Gulberg Greens (IBECHS) in Zone IV, the project is easily accessible from all parts of the city. Given its prominent location, the project offers a convenient approach towards the nearby recreational, educational, and healthcare facilities. Here are some location advantages to give you a better idea about the placement of the project:
5.8-kilometres from Islamabad Expressway
15-minute drive from Old Airport Road
15-minute drive from Chaklala Cantt
15-minute drive from the main PWD Market Project Highlights
CDA approved project
Located in a highly-coveted area
Elegantly designed apartments
Easy payment plan
High returns on investment Unmatched facilities and amenities Sparco Tower comes equipped with all the necessary facilities for a bespoke lifestyle. Here are a few of them:
24/7 security
CCTV surveillance
Mosque
Community hall
Firefighting system
In-house maintenance Team(s)
Departmental store
BBQ corner
Gymnasium
Theatre
Visitor parking spaces Why invest in Sparco Tower? Sparco Tower is an investment-worthy project that will be a great addition to your real estate portfolio. Here are some other reasons why investing in this project is a wise decision to make:
Approved by the Capital Development Authority (CDA)
Situated in a prominent location in Gulberg Greens, Islamabad
Development work progressing at a steady pace
All the units offered on a 42-month instalment plan
Booking at 30% down payment
Lucrative investment returns
Guaranteed Rental Return of 12% per annum for 3 Years
Guaranteed Buyback after 6 years with 5% Capital Gain per annum
Exclusively marketed by Zameen.com, ensuring that every due diligence has been meticulously undertaken
Features
Business and Communication
Healthcare & Recreational
‌
Floor Plans
Upper Ground Mezzanine Floor
6th to 13th Floor One Bed
6th to 13th Floor One Bed
6th to 13th Floor Two Bed
6th to 13th Floor Two Bed
Zameen.com
Operating in the real estate market for more than 14 years, Zameen.com is a name that enjoys the trust of property buyers and investors, based in Pakistan and other regions of the globe especially the UK, USA, Canada, and the Gulf countries. The company has sold over 15,500 high-end and affordable real estate options since 2017, catering to various factions of the market. Zameen.com applies rigorous procedures to ensure that you enjoy peace of mind while purchasing trendy realty units. With over 5.5 million monthly visitors on their website, and equipped with offices and service centers all over the country, Zameen.com delivers an unmatchable experience to individuals who are investing their hard-earned money in premium residential and commercial offerings. Hence enjoying exceptional brand equity in the real estate market.