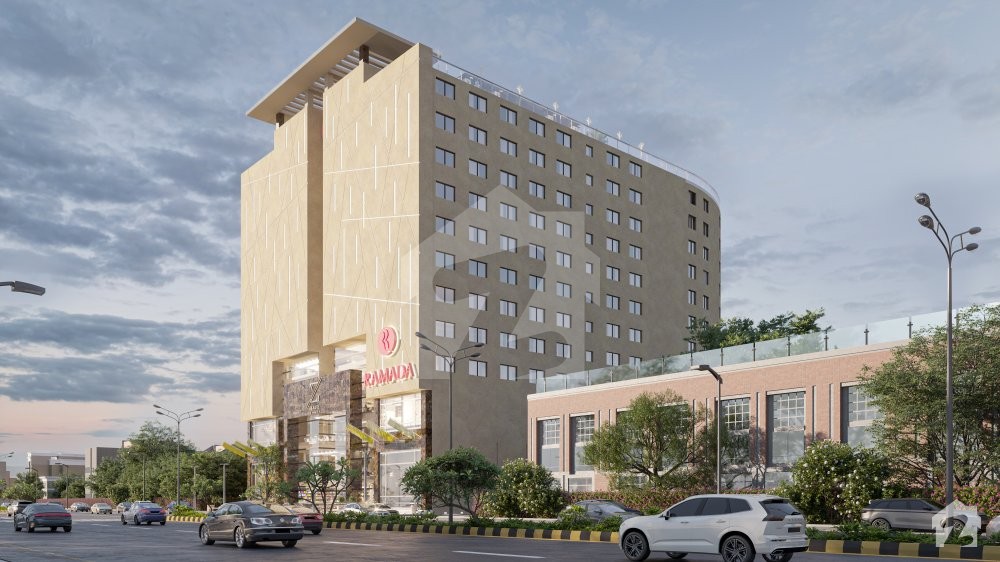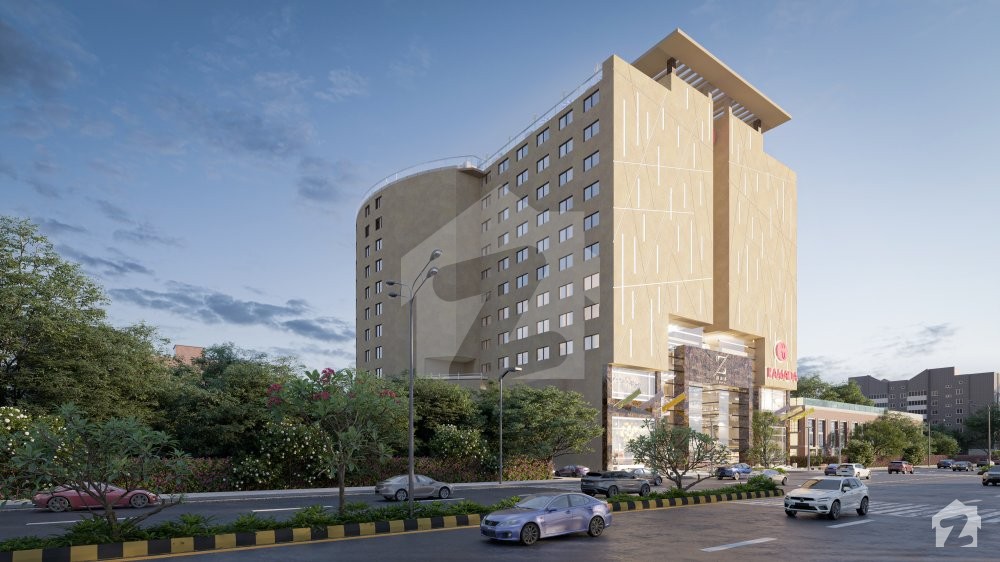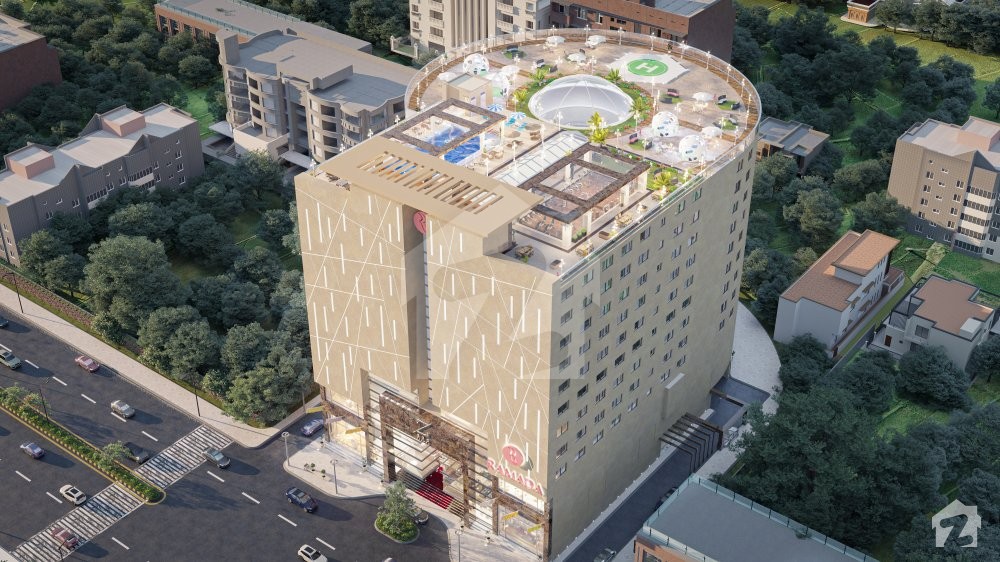 Zee Avenue offers the ultimate experience, for those who expect only the best. Enjoy shopping with some of the major brands of the world, relax in the ultimate hospitality of Ramada Hotel and Suites, and rejuvenate yourself with the finest facilities and lifestyle amenities. Zee Avenue is the finest addition to uplift the skyline of Lahore. What's on offer?
Commercial Outlets
Hotel Apartments With the grand building of Zee Avenue you can enjoy a quintessentially Lahori experience in a luxurious setting on Cooper Road, amidst a rich milieu of historical landmarks such as Badhshahi Mosque. Punjab Assembly and Faletti's Hotel are only two minutes away, so the project is in an enviably beautiful area. Zee Avenue offers a great mall with all the brands you could ask for and a food court with some great eateries. To top it off, the project includes Ramada Hotel & Suites, blending tradition, comfort, style, and convenience. It also has a rooftop with beautiful views of the whole city, complete with a restaurant, gym, spa facilities, and even a helipad. Fully Equipped Mall Indulge in the ultimate shopping experience at Zee Avenue. With the top national and international brands under one roof, the mall has been specially designed according to international standards, providing the freedom to immerse yourself in a world full of endless charm and exceptional convenience. This mall spans over the lower ground, ground, first, and second floors of the building, offering ample options for all, along with a food court. Food Court Enjoy an extensive range of eating options at Zee Avenue Food Court, where the world's most sumptuously rich cuisine is available for you to satisfy your taste buds. Housing the best in food from a variety of local and international chains, you'll always find something to fulfill your appetite at the Zee Avenue Food Court, with options for the whole family. Ramada Hotel and Suites The crowning glory of Zee Avenue is the four-star Ramada Hotel & Suites, an international chain with more than 800 hotels in 63 countries. This hotel combines comfort and convenience in a very stylish way to give its patrons the best experience. It is planned from the third to ninth floors of the elegantly designed building, six types of hotel apartments have been sumptuously designed to flawlessly meet a wide variety of needs. Location Highlights
Easy access to major banks and other commercial hubs on Mall Road
Opposite to Faletti's Hotel & Punjab Assembly
1-minute drive from Mall Road
2-minute drive from Provincial Assembly
2-minute drive from Alhamra Arts Council
10-minute from King Edward Medical University and Mayo Hospital Why invest in Zee Avenue?
Approved by all relevant authorities
10% guaranteed rental yield
Easy payment plan available
It is in a prime location on Cooper Road, near the elegant Punjab Assembly and opposite the historic Faletti's Hotel
Ramada Hotel & Suites, an international hotel chain, is part of the project, adding investment appeal
The entire project is compliant with the international standards of development
Exclusively marketed by Zameen.com, referring to the fact that the required due diligence has been meticulously undertaken to ensure that your investment is secure Facilities and Amenities
Shopping Mall according to international standards with high ceilings & expansive rooms
Ramada Hotel & Suites with largest ever bedroom sizes and other contemporary necessities
Local as well as international brands
Family Fun city
Food court with a wide variety of local and international food chains
Rooftop with Deluxe swimming pool, sauna and Jacuzzi
BBQ restaurant
Ample car parking
Features
Business and Communication
‌
Zameen.com
Operating in the real estate market for more than 14 years, Zameen.com is a name that enjoys the trust of property buyers and investors, based in Pakistan and other regions of the globe especially the UK, USA, Canada, and the Gulf countries. The company has sold over 15,500 high-end and affordable real estate options since 2017, catering to various factions of the market. Zameen.com applies rigorous procedures to ensure that you enjoy peace of mind while purchasing trendy realty units. With over 5.5 million monthly visitors on their website, and equipped with offices and service centers all over the country, Zameen.com delivers an unmatchable experience to individuals who are investing their hard-earned money in premium residential and commercial offerings. Hence enjoying exceptional brand equity in the real estate market.