Rawalpindi: One of the most celebrated developers of the twin cities; Premier Choice International Real Estate Developers have recently launched a new and luxuriously high-end mixed-use project 'River Courtyard' in Bahria Town's Intellectual Village, Phase 7. As per the market reports, the project is getting more popular with buyers and investors who are looking for unique residential investments.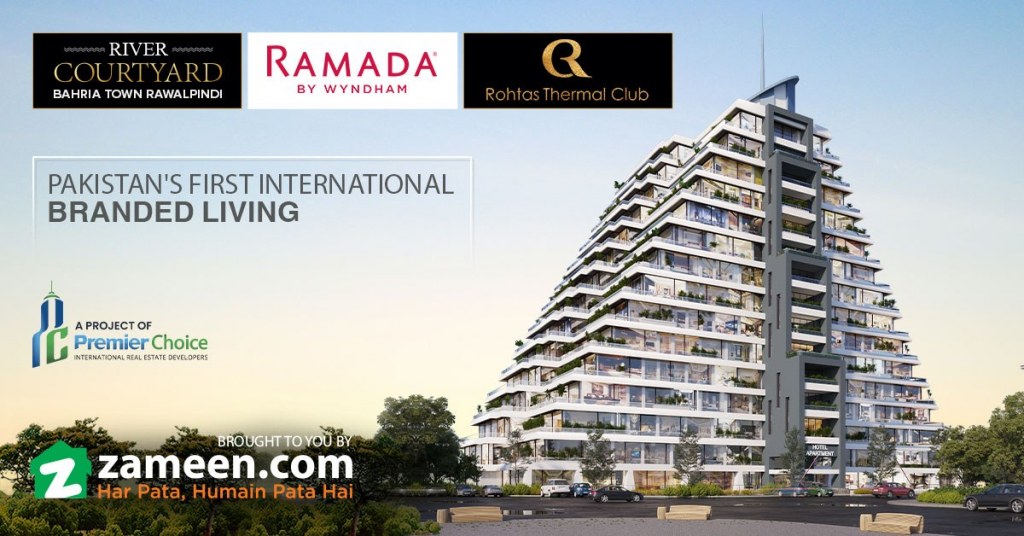 Read: Demand picks up for River Courtyard apartments
Proclaimed as 'The New Hallmark of Luxury Living' in Rawalpindi, the project is bringing some of the grandest residential amenities for future dwellers. The project's inventory includes world-class service apartments and permanent residences for people who want to be surrounded by abundance and luxury. Here's an overview of the lifestyle that awaits the project's future residents:
Serviced apartment managed by international hotel brand
Designed to exude chic sophistication, these units are being developed to ensure that the dwellers have ample space and natural light. Moreover, all the contemporary facilities will be provided to these units, which will turn four walls into a home where you can be at peace. Additionally, each apartment comes with a balcony and a great view to rejuvenate your mind and body. These units will be serviced and supervised by a global hotel brand, which is known for its hospitality standards.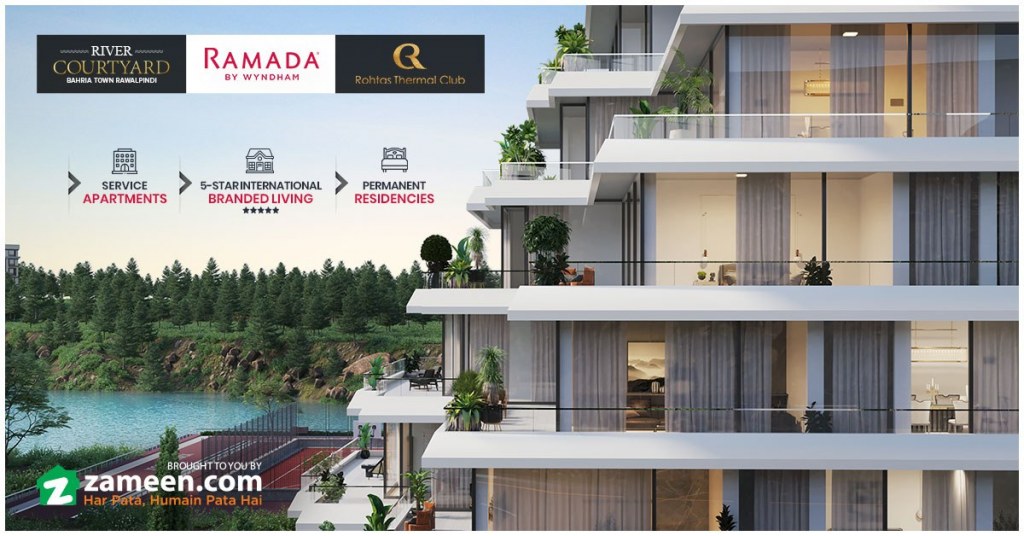 Idyllic permanent residences
River Courtyard has launched an inventory of Studio, 1, 2, 3 and 4-bedroom units that are designed to meet the expectations of the future residents. These apartments will provide the dwellers with all the facilities required for a fast-paced yet comfortable life. Spanning over 400,000 sq ft, the project is being constructed to be known as an iconic landmark in the city.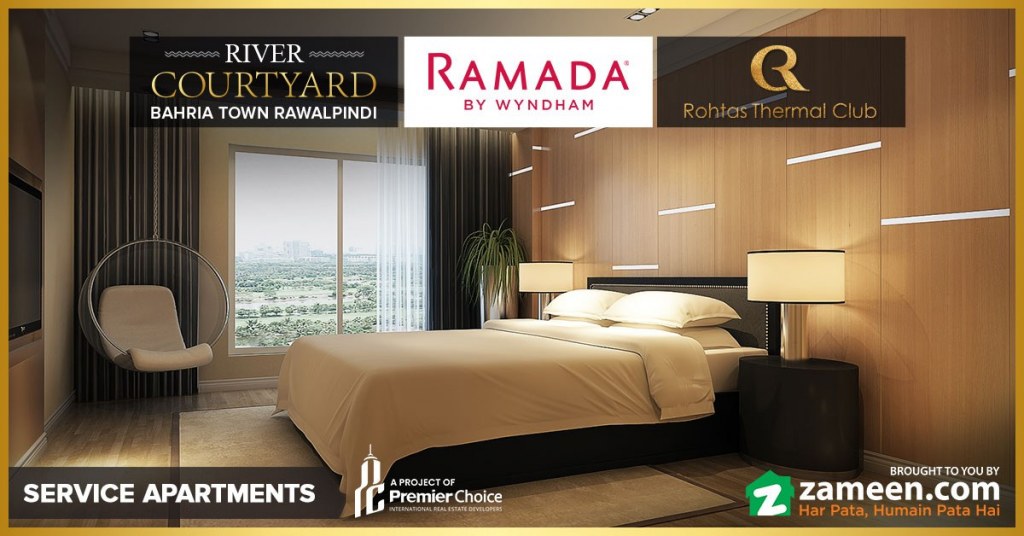 Rohtas Thermal Club
The project also features 'Rohtas Thermal Club' that will bring a sense of community and kinship between the dwellers of River Courtyard. With the right balance of exciting and relaxing activities, this club will help buyers build a well-rounded lifestyle that would be the envy of people. As per the developers, the club members will get a marvellous tennis court, a basketball court, a skating rink and a walking/cycling track. Moreover, there will be spas and BBQ area for people to relax and enjoy finer things in life.
Unmatched amenities
As per the superior development standards of a project, Premier Choice has ensured provision of all the coveted facilities in the project that are at par with international apartment complexes:
5-star resort living
Swimming pool
Gymnasium/fitness centre
Dining & coffee shop
Business centre
Conference room
Visitors' lounge
Kids play area
Exclusive theatre room
Banquet facility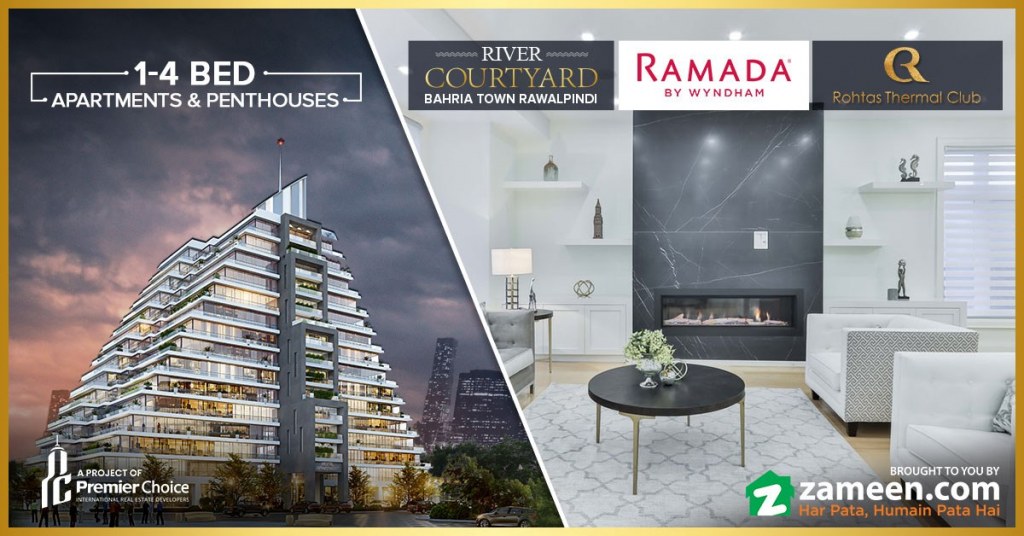 Tennis court
Skating court
Basketball court
BBQ Station
Walking/jogging track
Laundry service
Prayer area
Easy access to ATM Machine
24-hour operational help desk
Medical assistance
Internet access
Investment scope
Both genuine buyers and investors should be excited about this investment as it comes with a 10% guaranteed annual rental yield. Also, it has a flexible payment plan with 30% payable as a down payment, 10% at possession and the remaining amount in 48 monthly instalments. With its prominent location in Bahria Springs, the project is sure to yield high returns on investment in terms of capital gains. Plus, it offers a rental option for high-class accommodations on a temporary basis for investors who want to capitalise on the tourism rental market.
How to book a unit in River Courtyard?
For online booking arrangements, please fill out the form; appearing on the right side of the screen (for desktop users). Mobile users will find the said document at the bottom of this piece.
Related News