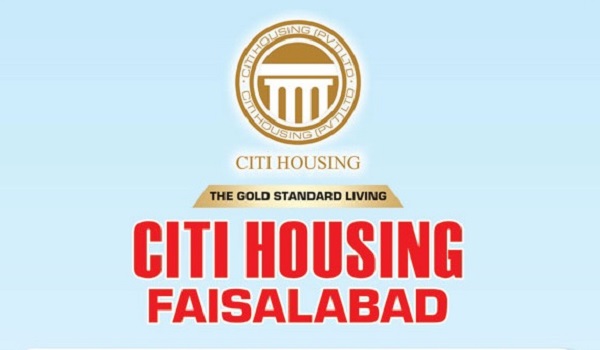 The industrial city of Faisalabad is a developing hub that is becoming increasingly focused on providing high-quality housing to residents. One such project is Citi Housing Faisalabad. This scheme aims to cater to the housing needs of people from different walks of life. There are 5- and 10-marla and 1- and 2-kanal plots available.
While booking is now closed, balloting is due to commence in February 2016. Possession may be granted in the same month or soon after. This is possible because development is nearly complete and road carpeting is currently underway. Roads and main boulevards have been constructed and systems for electricity, Sui gas, sewage and water have already been installed. And there's more! A feasible instalment plan designed to facilitate investors is in place.
Even though booking is now closed and the third instalment due soon, you can still get a piece of the pie by purchasing a plot that's available for resale. You simply have to pay the seller the amount they've already shelled out and take over the payment of the remaining instalments. However, beware: Some sellers may demand a slightly higher price than what they have paid in order to make a bit of profit.
While local investors can take maximum advantage of this opportunity, overseas Pakistanis can also benefit. They just need a copy of their ID card or passport and two passport-sized photographs as documentation to invest in the society and have the property transfered. Hence, the process is simple for all and there are no stringent procedures to cause any sort of hassle.
The original payment plan for the society is as follows:
Citi Housing Faisalabad
| | | | | |
| --- | --- | --- | --- | --- |
| Size | Total | Booking | After 3 months | 11 Quarterly Installments |
| 5 Marla | PKR 2,250,000 | PKR 199,000 | PKR 500,000 Cash or 1 Form | PKR 141,000 |
| 10 Marla | PKR 3,950,000 | PKR 399,000 | PKR 500,000 Cash or 1 Form | PKR 277,363 |
| 1 Kanal | PKR 7, 450,000 | PKR 699,000 | PKR 1,000,000 Cash or 1 Form | PKR 522,818 |
| 2 Kanal | PKR 12, 950,000 | PKR 999,000 | PKR 1,000,000 Cash or 1 Form | PKR 995,550 |
Oh wait, did we almost leave out the location? That's not possible as this is a startling feature. The society is located near the Motorway which makes it highly accessible. According to Mian Shahid Akram of City Properties, future prospects appear bright as this is the fourth project of its kind in the country. The first three are located in the cities of Gujranwala, Sialkot, and Jhelum.
Mr Akram also said that some investors are finding the commercial offerings more appealing than the residential ones as returns may be higher in that sector. Yes, this society also has several commercial packages ranging from a lump sum deal estimated of approximately PKR 3,500,000 to a 2-year instalment plan that grants immediate on-ground allocation and possession for approximately PKR 12,500,000.
We like what we hear so far. Looking forward to a consistent performance by the society!
Related News