Gujranwala: The administration of Citi Housing Private Limited has notified its legal right to initiate action against developers found illegally using the housing scheme's name to market/sell their project inventories; further denying any association whatsoever with the 'Gujrat City Housing Scheme'.
Read: Citi Housing Multan launches commercial plots
According to the society's official Facebook page, the real estate projects of Citi Housing are situated in Gujranwala, Sialkot, Jhelum, Multan, and Faisalabad. It further stated that no project of the group is currently located in cities besides the ones mentioned.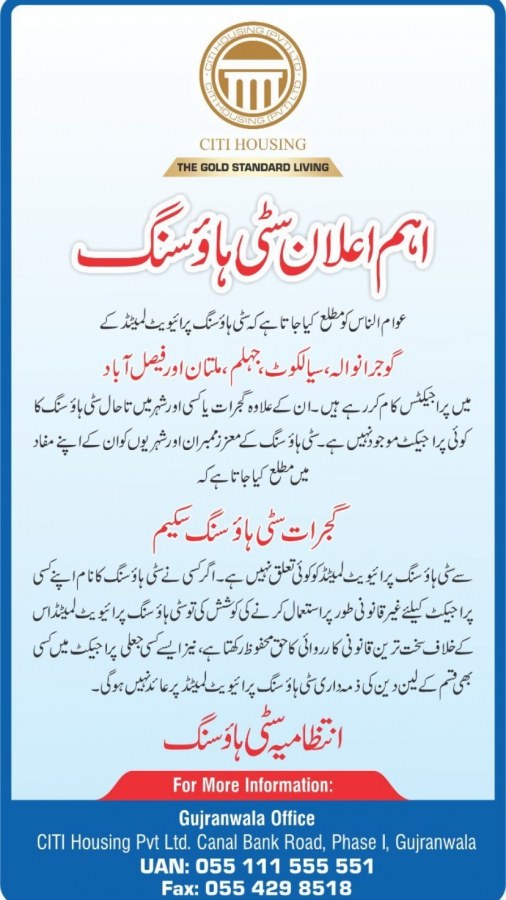 Read:  Citi Housing Multan launches Jinnah Block
Under no circumstances will the Citi Housing Scheme Private Limited be held responsible or liable for transactions of any kind linked to fake projects, the management said.
Related News
PUNJAB Chief Minister Mian Shahbaz Sharif has said the provincial government has set up the …