Multan: The Defence Housing Authority (DHA) Multan administration has extended the deadline to avail the surcharge incentive scheme for all categories of plots/ villas, according to a post shared on the authority's Facebook page. 
Read: DHA Multan offers special incentives to realtors
As per the details, the last date to avail the surcharge incentive scheme has been extended to June 30 2022. The administration has requested the esteemed members to clear all outstanding instalments by June 30 in order to claim a 100% surcharge waiver. Moreover, the surcharge paid by the members will be adjusted on the clearance of all dues. DHA Multan administration reiterated its commitment to providing the best services to all its members.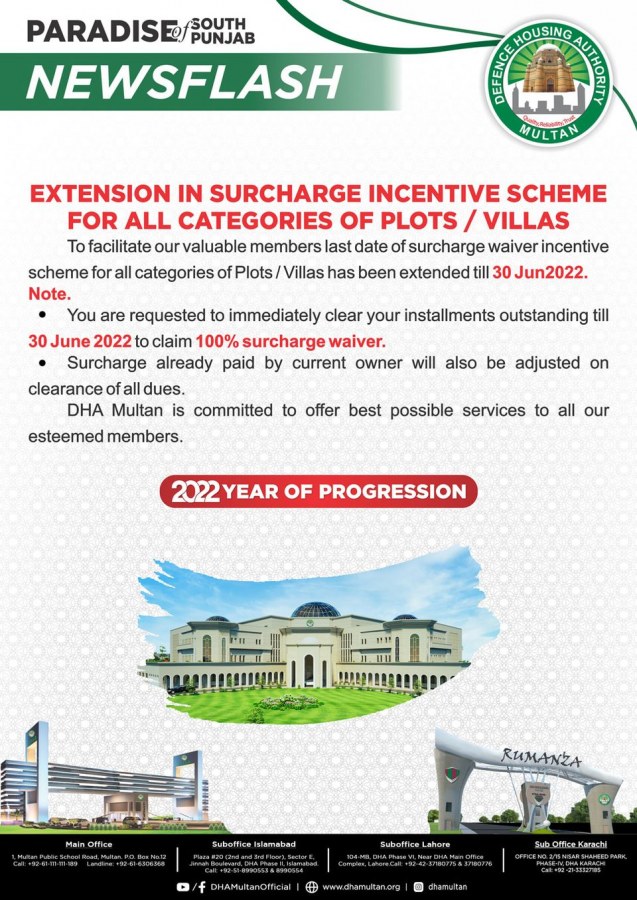 Read: DHA Multan breaks ground for road connecting Sectors W1 & W2
It is pertinent to note that the previous deadline was December 30, 2021. The authority has extended the last date for the facilitation of the members.
Related News
Islamabad: As per the directions of Islamabad High Court (IHC), the Capital Development Authoirty (CDA) …