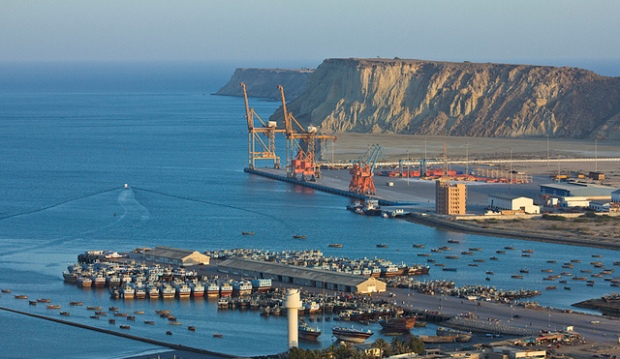 None of us have forgotten how Gwadar became the real estate highlight of the 90s and early 2000s, and convinced many investors with its mind-blowing potential to purchase land in the area that was to become the region's most happening city. It seems like many years passed before we could see this dream meeting its realisation, but it was meant to happen sooner or later.
Gwadar, a deep, warm water seaport of the Arabian Sea, is the most convenient port for many important trading countries in the region, China being the most prominent one. The funnel-shaped Gawdar is nature's gift to Pakistan and its location is of paramount importance in regional trade. Considering its importance, Pakistan, in collaboration with China, has achieved various milestones in the planned development of Gwadar, including the completion of Gwadar Port, which opened in March 2007.
Gwadar has been declared the winter capital of Balochistan and it is one of the few planned cities of Pakistan, others being Faisalabad and Islamabad. The master plan of the city was approved by the Government of Pakistan in 2003, which includes the development of road infrastructure, related public facilities, industrial parks and special economic zones. The Gwadar project was handed over to China in 2013, who will develop a full-scale commercial port there. China is also offering grants and soft loans for the complete development of Gwadar into a port city.
China is the main stakeholder in the Gwadar project because the port there would reduce its shipping route from 16,000 kilometres to a mere 5,000, and offer a harbour that's open and functional year-round. Pakistan's neighbour Iran has also stepped forward to get its share of one of the most important developments in the region. Iran has announced that it will set up an oil refinery in the city with a $4 billion budget. Turkmenistan has also announced a $3 billion investment to lay a 1,400km gas pipeline to benefit from Gwadar's economic promise.
Because of such massive developments underway aimed at transforming Gwadar from a fishing village to the most important economic zone of the region, the population of the city has already doubled and it is expected to reach 500,000 in the next 5 years.
Now we know why everyone was so excited about investing in Gwadar. It is still not too late, and you do have time to claim your piece of precious land in Gwadar. Maybe 5 years down the line, you might regret it if you didn't.
Related News