Gujranwala: Gujranwala Deputy Commissioner Naila Baqi has instructed the district administration to seal offices of housing schemes defaulting on various taxes, reported a news source. She issued the directives while chairing a meeting held with the developers of housing schemes in Gujranwala.
Read: Operation resumed against illegal housing schemes in Gujranwala
Currently, developers of private housing schemes have to clear taxes worth over PKR 1 billion under various heads. Reportedly, the developers are not inclined towards clearing their dues. According to the news source, 27 housing schemes are currently approved by the Gujranwala Development Authority (GDA), operating on property file system. In the absence of a proper mechanism in place for the property registration process, these housing schemes cause revenue losses to the GDA. These housing schemes are yet to clear PKR 1 billion in terms of property taxes, but their developers haven't been complying to orders.
Read: Site offices of eight housing schemes demolished in Gujranwala operation
To address the matter, Deputy Commissioner (DC) Baqir has given a 15-day deadline (starting from June 6, 2019) to the developers. The district administration will seal offices of the developers who will not clear the pending dues by June 20, 2019.
The DC also ordered the developers to shift their office operations from the file system to property transfer system. This will help the provincial government increase its revenue from the property sector.
Related News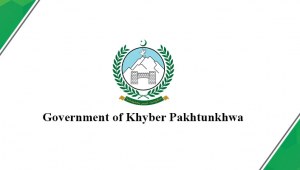 Faisalabad: Phase 2 of the French Project is expected to provide clean water to the …
Samra Zulfiqar is a Real Estate Analyst at Zameen Media (Pvt) Ltd. You can also find and follow her on
Google+
.