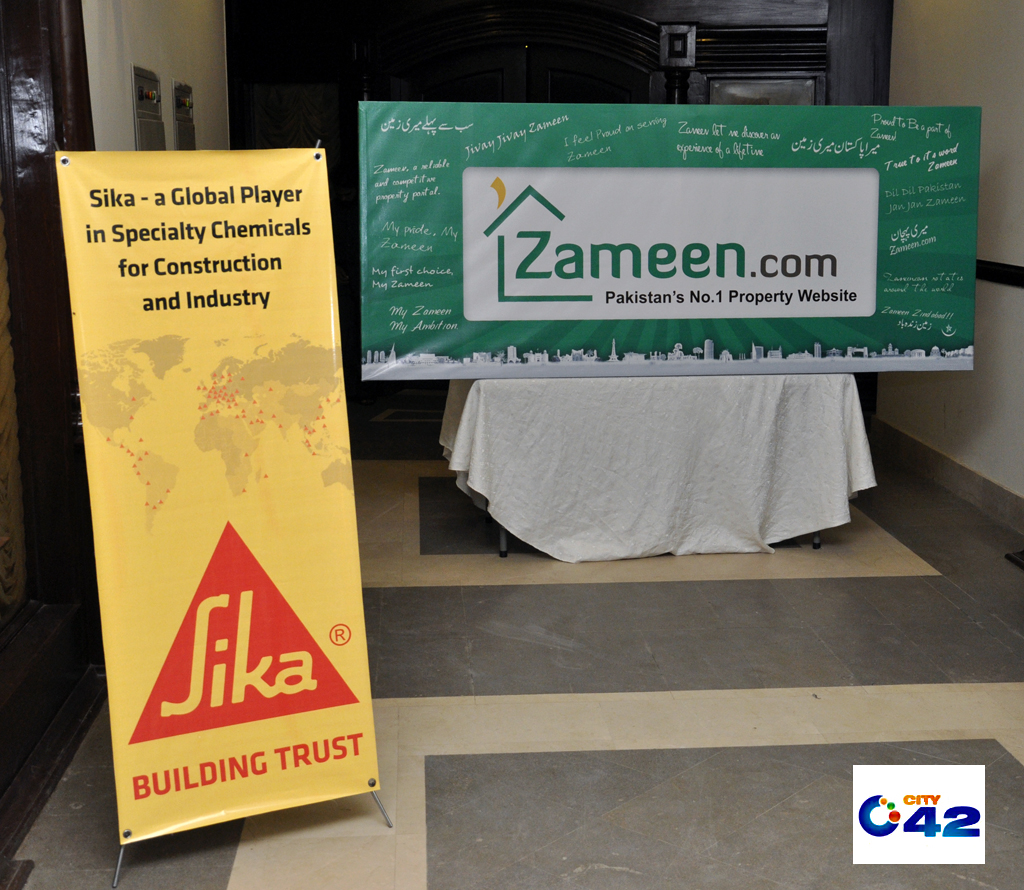 Zameen.com, in collaboration with Sika Pakistan, held a training workshop in Noor Mahal Event Complex Lahore on 11th September, 2013. The basic purpose of this workshop was to arm the Pakistani labour with the correct knowledge of using the latest construction products and chemicals with the intention to help them increase their income. Zameen.com was represented by Shehryar Qureshi, Farhan Naseem and Shaista Zulfiqar in this event which was attended by more than 150 people.
One of the highlights of the event was the training and demo sessions which gave the attendees a chance to get practical experience of using the latest construction material and chemicals. The labours (mistris) were especially thrilled to learn the new techniques. The main purpose of the event was to educate and encourage Pakistani labours use the latest chemicals and techniques to earn more and raise their standards of living.
Pakistan has one of the best workforces in the entire world. A large number of countries employ our labour force because of their skills and efficiency. Zameen.com reckons that workshops like these would go a long way in polishing the skills of local labours and increase their chances of getting better employment opportunities in the Middle Eastern countries in general and Saudi Arabia and UAE in particular.
This event was thoroughly covered by media where City 42 also gave it full coverage.
Related News
Shaista Zulfiqar is the Senior Communication Manager at Zameen Media (Pvt) Ltd. You can also find and follow her on
Google+
.