ڈی ایچ اے ڈیفینس فیز 3 ڈی ایچ اے ڈیفینس اسلام آباد میں 11 مرلہ کمرشل پلاٹ 4 کروڑ میں برائے فروخت۔
ڈی ایچ اے ڈیفینس فیز 3، ڈی ایچ اے ڈیفینس، اسلام آباد، اسلام آباد کیپیٹل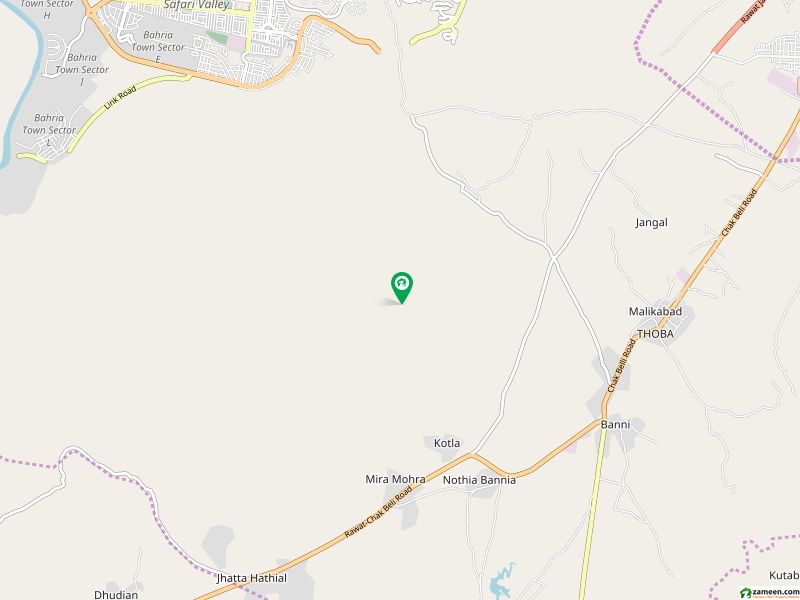 مجموعی جائزہ
تفصیلات
قسم

کمرشل پلاٹ

قیمت

PKR4 کروڑ

مقام

ڈی ایچ اے ڈیفینس، اسلام آباد، اسلام آباد کیپیٹل

باتھ

-

رقبہ

10.7 مرلہ

مقصد

برائے فروخت

بیڈ

-

شامل کی

1 سال پہلے
تفصیل
Commercial Pair Plot For Sale In Dha Phase 3 Old Sareen City
Plot No 5,6
BLVD, Sec B
Fully Develop And Ready To Construct
Main Middle Ring Road 120 Feet
Best Location Near To World Trade Center , Giga Mall
Best Opportunity For Commercial Property
Allotment From Dha Islamabad
Best View On Main Link Road
Very Low Budget For Commercial
DHA Phase 3 exists in two parts which are more than 5 kilometers apart from each other.
Original DHA 3 entrance exists 600 feet away from gate 3 of DHA phase 2, and across the DHA 2 on GT Road in the direction towards gate 2.
The Municipal Corporation Cooperative Housing Society Ltd. Rawat Rawalpindi (also called New Pindi Housing Society), which was originally started in 1980, was merged into DHAI Phase 3. This part of DHA 3 is located on main GT Road on the outskirts of Rawat after Kallar Syedan Road Chowk, and is on right hand while going to Lahore from Rawalpindi, opposite to Police Foundation Housing Society Rawat.

Phase 3 has now picked up great momentum. This phase is going to be flag ship project of DHAI in terms of its size, its location and its connection with RBP (Rawalpindi bypass). Its main entry is opposite World Trade Centre on GT road and it is being extended to RBP.
Zone 5 to 9 of Bahria Garden City has already become part of this phase. Garden City has been renamed as Oriental Garden by Bahria Town.
A rapid earth work is ongoing which indicates a desire of DHAI to complete initial sectors in about 18 to 24 months.
Phase 3 has bigger space in terms of return up to 50 to 55 % in next 2 to 3 years.
DHA has taken over Bahria Garden City (Zone 5 to 9). Now Garden City is called DHA III. This event was a surprise for many as the master plan by DHA for its phase 3 included Bahria Garden City (Serene City), older blocks of DHA phase 3 and surrounding area.
Hence, after this news broke out in the market, people started purchasing residential and commercial plots especially in Garden city as well as in older blocks of DHA Phase 3.
Now coming towards the South of twin-cities, at its south western and westerly direction lays a vast tract of land which is located in between M2 Motorway and GT road which starts from Rawat and ends at Tarnol/ Wah. This area is highly significant in socio-economic context due to the abundant road network and its close proximity to supporting infrastructure for CPEC. It's location and linkage with CPEC (the Road to Future of Asia) has tremendous potential for growth (Southern Zone)
The South Zone will be the hub of economic activities in near future. A thorough analysis on SZ reveals that this zone will result in attracting investments with handsome returns because of the following major developments;
i. The approval of RBP (Rawalpindi bypass) commencing from Rawat, which connects the strategically planned DHAI Phase 3 and Phase 4, Bahria Phase 8,
ii. The RBP links the DHAI and Bahria with the New Islamabad Airport which will be the center of international trade plus M2 Motorway,
iii. Furthermore, SZ has the potential of expansion across the motorway which can further accommodate mega projects.
In addition to this a well planned construction of Rawalpindi Industrial Zone stretched over View Contact Detail kanal of land along Rawat Chak Beli Khan Road is highly substantial as it links the motorway.
After analyzing the above developments in twin-cities it can be safely concluded that the SZ will be the Centre of Gravity of major national and international economic activities in near future. In fact, it has already exerted a population and economic pull which now is the center of attraction for developers and international investors.
Property Features:
• Will be Ready for immediate construction after possession
• Ready for immediate construction.
• 100% approved
• Ideal Commercial plot on prime location at the reasonable price ever.
• Prime location
• No hidden charges
• Fully developed area
• Risk free investment,
• A chance that should never be missed
• 100% crime free & secure area
• Commercial activity
• Security 24/7
• DHA School System, Aps & Roots Schools
• Sector shopping malls
• Nearby Hyper Star
• Restaurants & fast food courts
• Sector Mosque
• Children park & sports complex
• DHA clinic & dispensaries.
• Approach from main GT road & signal free expressway Islamabad
DHA III is a completely secured gated community where amenities of life are being provided with a world class approach. The residents of DHA III will have access to a world of international services, which are exclusive to DHA residents only.
Defense III provides inimitable lifestyle with free & secure environment surrounded by the beauty of nature and providing exclusive amenities of international standards.
Basic Utilities (Electricity, Gas, Water, Sewerage, Telephone Internet etc. )
Contact Us For More Details.
سہولیات
قبضہ

سیوریج

بجلی

پانی کی فراہمی

سوئی گیس

چاردیواری

نزدیکی علاقے اور دوسری خصوصیات

قریبی سکول

قریبی ہسپتال

قریبی شاپنگ مالز

قریبی ریسٹورنٹ

ائیرپورٹ سے فاصلہ (کلومیٹر میں)

قریبی پبلک ٹرانسپورٹ سروس

دیگر قریبی جگہیں
مقام اور سفر
نقشہ برائے سوسائٹی ڈی ایچ اے ڈیفینس فیز 3 دستیاب نہیں ہے۔
گوگل نقشہ جات پر مقامات دیکھئے
ہوم فنانس کیلکولیٹر
اس کمرشل پلاٹ پر ماہانہ قرض کا اندازہ لگائیے۔
بینک
رجحانات - ڈی ایچ اے ڈیفینس میں سب سے زیادہ تلاش کردہ مقامات